Only regimes under Modi, Atal Bihari Vajpayee corruption-free in India, says BJP
May 28, 2017 09:20 PM IST
The BJP spokesperson praised PM Modi for his "bold decision" of surgical strikes across the Line of Control in Pakistan.
The Bharatiya Janata Party (BJP) on Sunday raked up a "jeep scandal" of 1948 to claim that the party-led NDA regimes under Prime Minister Narendra Modi and former Prime Minister Atal Bihari Vajpayee were corruption-free.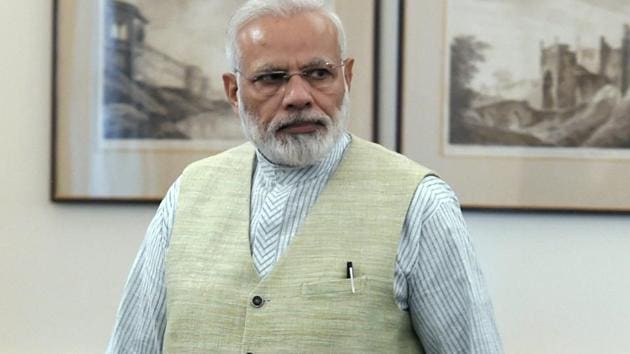 "Only two leaders Atal Bihari Vajpayee and Narendra Modi provided corruption-free governments in the country. Even, there was a jeep scandal under first Prime Minister Jawaharlal Nehru," BJP spokesperson GVL Narsimha Rao said while listing the Modi government's achievements at a five star hotel in central Delhi.
Stay tuned with breaking news on HT Channel on Facebook.
Join Now
The jeep scandal erupted when VK Krishna Menon was the Indian high commissioner in Britain. The scandal was related to purchase of jeeps for the Indian Army.
The Indian government had placed an order for 2,000 jeeps with a London-based firm that had false credentials. While most of the money was paid upfront, just 155 jeeps landed. Later Krishna Menon became Prime Minister Jawaharlal Nehru's trusted ally and the defence minister.
Showering praise on Modi for providing a corruption-free government, Rao said: "Modi demonstrated patriotism by throwing out corruption from governance, which nobody can deny."
He also praised Modi for his "bold decision" of surgical strikes across the Line of Control in Pakistan. "It takes a lot of courage, and most importantly the whole world rallied behind India after the surgical strikes," Rao said.
While interacting with journalists, a BJP leader said there was a "feel good-like" feeling among the people after the completion of three years of Prime Minister Modi at the helm.
"A good beginning has been made and a strong base set up on which a good building can be constructed rapidly," he said. "In the last three years we have emerged as a big power...No country in the world can ignore us," the BJP leader added.
He also ruled out the possibility of governor's rule in troubled Jammu and Kashmir and hoped that the PDP-BJP alliance in the state would remain intact.
On the deteriorating law and order situation in BJP-ruled Uttar Pradesh in the aftermath of the Saharanpur violence, the BJP leader said: "If there was a Samajwadi Party government, the incident would had made a 35 second headline. It's our government there...so the incident is making headlines for three days."