Open to permanent commission of women in army, govt tells Supreme Court
The Supreme court asked the Centre why it was not granting permanent commission to women army officers in combat roles.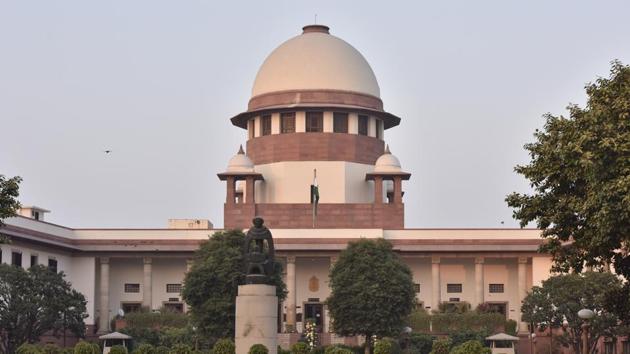 Updated on Apr 23, 2018 11:30 PM IST
Hindustan Times, New Delhi |
, New Delhi
Bhadra Sinha and Rahul Singh
The Centre is considering granting permanent commission (PC) to short service commission (SSC) women army officers, it told the Supreme Court on Monday, in a move that could bring an end to an eight-year old battle in the apex court, and which will make the army the last of India's armed forces to do so.
The court also asked the Centre why it was not granting PCs to women army officers in combat roles and asked it to file an affidavit, with a comprehensive policy on the PCs within two weeks.
Additional solicitor general Maninder Singh told a bench led by Justice NV Ramana that Union Defence Minister, Nirmala Sitharaman, held meetings with the three chiefs (of Army, Air Force and Navy) last week and the government was not averse to granting PCs to women officers on SSC in the army.
"Deliberations happened with all earnest. They are considering expanding PC, wherever it is possible. Modalities, however, need to be worked out and a decision needs to be taken as to in which areas it (PC) can be given," the ASG said. He also added that there was no question of taking those women officers back who left the services before 2008. He also said no PC would be given to women officers in the combat division because no SSC is offered in this stream.
The government's latest position is a climbdown from its earlier one. It appealed in the apex court after the Delhi High Court in March 2010 ordered it to give women army officers on SSC a permanent commission. In contrast, the air force and navy did this.
Before the HC judgement, women officers retired after 14 years and had no scope of extension while their male counterparts were eligible to receive it after five years.
Justice Ramana's bench on April 13 pulled up the government for harassing SSC women officers, opposing their plea for PC. Even on Monday the court described the Centre's stand as "wishy-washy." "Question is that you have done it for officers in air force and navy. Why this discrimination against the army officers?," Justics Ramana said. he also questioned why the ASG was qualifying his remark with "wherever it's possible."
The judge also questioned the hesitation on Centre's part to give PC to women in combat roles.
Reacting to the government's response in the top court, former army chief Lieutenant General AS Lamba (retd) said it was a step in the right direction.
"It's logical to extend PC to women as they have the same intellect, determination and exposure as men," Lamba said. "And the army will certainly align itself to accept women in different roles and help them discharge their responsibilities."
"Too little too late," said Wing Commander Anupama Joshi (retd), who is from the first batch of women officers commissioned into the IAF in the early 1990s.
"The IAF is already granting PCs to women in cases where vacancies exist. This matter dates back to March 2010 and the army should have done it much earlier, Joshi said. She added that the fact it has taken eight years for the army to agree clearly indicates that there is still some internal resistance to the move.
In 2015, then defence minister Manohar Parrikar told Parliament that the armed forces had given PC to 340 women officers. More recent data wasn't immediately available.
Close Story