Why Indian soldiers go near-blind at night against militants in Kashmir, LoC
Updated on Mar 28, 2017 06:04 PM IST
The army's anti-militancy operations in Jammu and Kashmir is being severely affected by poor battery life of hand-held thermal imagers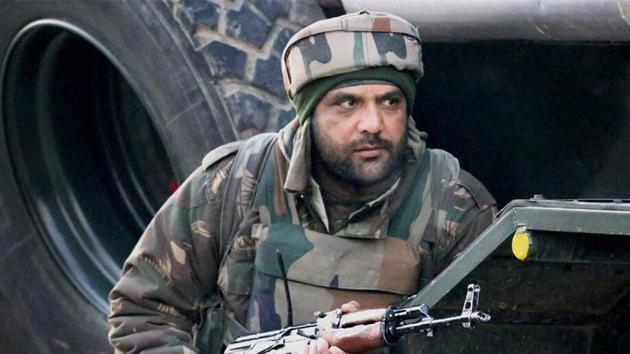 Poor battery life of hand-held thermal imagers (HHTI) is restricting the army's ability to conduct night operations in Jammu and Kashmir and also affecting the morale of soldiers, an army report has revealed.
The report said the battery was supposed to last three to four hours but had a life of barely 20 minutes due to extensive use by soldiers.
Thermal imagers capture the body heat of any living being and produce an image on their monitors.
"...As most of the infiltrations along the Line of Control take place during night/poor visibility conditions, limited life of HHTI hampers the operations," said a report prepared by the Army Design Bureau (ADB), headed by deputy army chief Lieutenant General Subrata Saha.
The report highlights 28 problems that the army wants to fix swiftly with the help of the private sector.
"The problem is further compounded due to extreme climatic conditions," it said. Soldiers rely heavily on HHTI for carrying out operations in poor visibility conditions and night.
The report said soldiers were forced to carry additional batteries during operations, adding to their load and reducing efficiency.
The army is looking at finding indigenous solutions to at least 78 problem areas – 28 listed in the new report and another 50 spelt out in an earlier volume.
Improving the situational awareness of tank commanders during night has also been identified at a priority in the report.
"While manoeuvring on the battlefield, very often, tanks have to move with their cupolas closed down. Under such conditions and especially at night, the tank commander finds it very difficult to observe all around and can lose orientation rapidly," the report said.
It highlighted the need to provide commanders with 360-degree panoramic viewing devices for improved situational awareness.
Personalise your news feed. Follow trending topics