Professional hazard: Why it's tough being an 'Indian' journalist in Kashmir
Jul 06, 2017 12:45 PM IST
'Kashmiris want azaadi. India won't give it. Between the two, we are caught in the line of fire." A CRPF soldier once said. For a journalist life is somewhat like that in Kashmir.
I am probably the only non-Kashmiri journalist to have stayed in Kashmir throughout the 2016 unrest.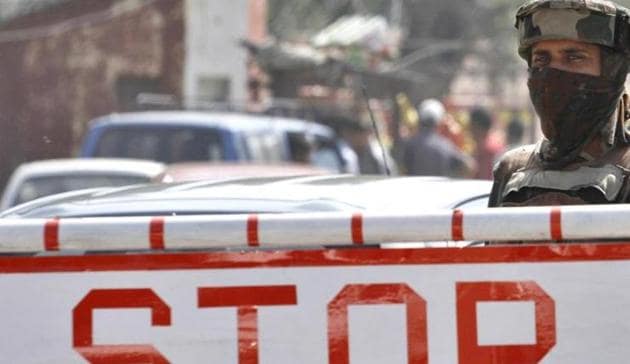 This week marks the one-year anniversary of its catalyst, the killing of Burhan Wani. The events that followed Wani's death were unlike anything I had experienced before.
Street protests erupted and young stone pelters (sometimes onlookers as well) were blinded or killed by pellets. The administration imposed curfew while the separatists called for shutdown. Telecommunication service (except that of Bharat Sanchar Nigam Limited) were snapped. Mobile internet went dark for five long months.
I bought petrol for my bike from illicit shops that opened after the pumps were shut by the curfew. I could purchase groceries only after sunset, when shops were allowed to be open. Most kept their shutters half-closed, just in case of a sudden outburst of violence.
Let's talk about Kashmir: 'What do I offer my son in a violent Kashmir'
On several occasions, I spent the night at the office. There was access to a landline phone and broadband internet. Sometimes, the "strict curfew" announced for the next morning meant that I had no choice anyway. I slept in the middle of our room in a sleeping bag sent from the Delhi office. There was no shower, but sometimes I remembered to carry a toothbrush in my bag.
Covering the violence, I met the families of the three youngest people who were killed: Nasir Shafi Qazi, 11; Danish Sultan Haroon, 12; and Junaid Ahmad, 13. I met Insha Mushtaq, 15, blinded in both of her eyes, who now can only do her schoolwork with electronic devices for the blind. When I saw her last month, she recognised me by my voice.
I met the relatives of Amir Nazir, 14, who was shot dead by a "stray bullet", according to the police, or after he was "targeted", according to his family. "Abhishek ji, your country wants to portray all Kashmiris as terrorists," said a neighbour of the Nazir family. "You are having tea with us. Do we look like terrorists to you?"
Let's talk about Kashmir: Valley's economy, tourism sector struggle to stay afloat
On the other side were policemen and CRPF jawans posted on the streets to counter the raging protests. Two cops were killed and many CRPF jawans were injured during the unrest. A CRPF soldier, posted in old Srinagar, told me sometime in August, "Kashmiris want azaadi. India won't give it. Between the two, we are caught in the line of fire."
It is tough being an 'Indian' journalist in Kashmir, and it was worse during the unrest because of the way most national news channels were covering it.
When you face an angry crowd protesting against India, or you interview someone whose son was killed during protests, you automatically become a member of the hyper-nationalistic clan who appear on prime-time television. You have to face allegations of bias until you convince your interviewees that you are not the kind of journalist who screams on TV.
Throughout the rest of the country, nationalism is also responsible for attacks on ordinary Kashmiris, often students. In Kashmir, on the other hand, azaadi does not disrupt peace between locals and 'Indian' civilians. A butcher in Srinagar told me during the worst of the violence: "As long as you are not wearing the forces' uniform, no Kashmiri will point a finger at you — even in these times of unrest."
(Abhishek Saha is Hindustan Times's correspondent in Srinagar. He tweets @saha_abhi1990)
Exciting news! Hindustan Times is now on WhatsApp Channels
Subscribe today by clicking the link and stay updated with the latest news!"
Click here!
Get
Latest India News
along with
Latest News
and
Top Headlines
from India and around the world