Prolonged Kashmir unrest might impact GST roll-out in militancy-hit state
Political wrangling over the unrest in Kashmir might cast a shadow on the planned roll out of GST in the trouble-torn state from July 1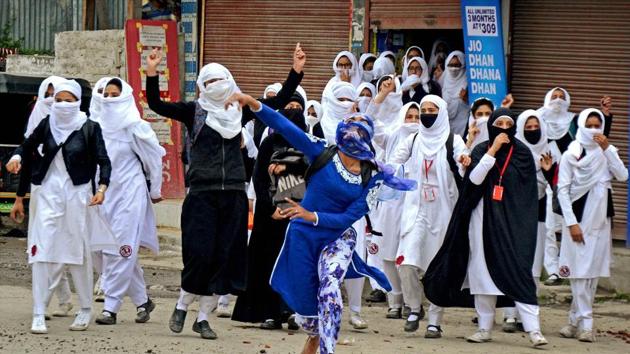 Updated on May 09, 2017 12:47 PM IST
Hindustan Times, New Delhi |
DK Singh and Aurangzeb Naqshbandi
Political wrangling over continuing unrest in Kashmir might cast a shadow on the planned roll out of the goods and services tax (GST) in the trouble-torn state from July 1, a deadline set by the Centre for introducing the unified indirect tax regime across the country.
If Jammu & Kashmir fails to meet the deadline, it will keep the state out of the national common market that GST is creating, keep tax burden high on consumers and dent profits of industry. Some industries tend to move out of states when denied tax credits, which leads to revenue losses and job cuts.
All states except Delhi and J&K have given a time frame to the Centre to convene special assembly sessions to pass the State GST bill before July 1.
Seven states have already passed it while the rest—except Karnataka –- have committed to do it by the end of May, said official sources. The Congress government in Karnataka has informed that it will pass the bill in the first week of June.
While the Aam Admi Party government in Delhi is supportive of the GST and it's only a matter of time when the state assembly passes the bill, there is no clarity from the government in J&K, which is witnessing continuous and prolonged unrest due to students protest against alleged rights violation by security forces.
"The (J&K) government has already declared that it will call a special session to pass it but it's not giving any time frame yet. We are keeping our fingers crossed," said a finance ministry official.
The Central GST Act and the Integrated GST Act, passed by parliament in the last Budget session, are applicable pan-India, except J&K. Article 370 of the Constitution grants special status to the state, including taxation powers. Apart from passing the SGST bill, the state assembly has to make laws to ensure that the two Acts extend to J&K.
While the opposition National Conference (NC) is not opposed to the GST bill, it maintains that it will not allow any "dilution" of the special powers enjoyed by the state.
"The Constitutional amendment bill passed by Parliament has to be ratified by the J&K assembly and then the state needs to have its own GST law. However, the important issue is that the special powers available to J&K should not be tampered with. We will oppose that," senior NC leader and former finance minister Abdul Rahim Rather told HT.
Sources in the PDP-BJP government said that it would approach the opposition parties to bring them on board on the issue.
NC sources said it would insist on a discussion on the present situation in the valley along with the debate on the bills. Already on a sticky wicket, the ruling PDP is treading with caution because it doesn't want to give an opportunity to opposition parties to corner it on the issue of the state's autonomy.
Close Story
Personalise your news feed. Follow trending topics