Protect the India inside yourself: Rahul Gandhi to children
Rahul Gandhi was talking to the children of Markaz Darunnajath Banath Orphanage & Destitute Home in Kerala. He posted a video of his message to the children on his YouTube channel on Sunday night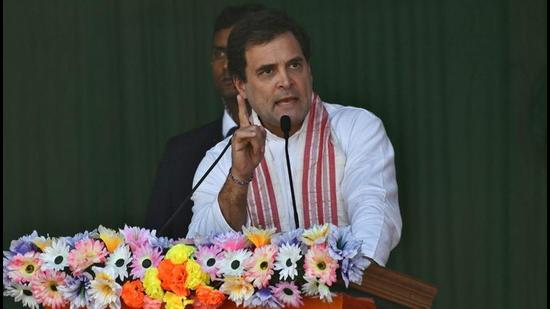 Updated on Aug 16, 2021 08:11 AM IST
Congress leader Rahul Gandhi urged children to "protect the India inside" themselves in his message to the an orphanage in Malappuram, Kerala, on the 75th Independence Day.
"India is not just outside us, India is also there inside each one of us. The India inside is how we behave. So if we want to build a strong India and if we want to protect what we love about our country, the best place to start is inside ourselves," the Congress MP from Wayanad said.
Rahul Gandhi was talking to the children of Markaz Darunnajath Banath Orphanage & Destitute Home. He posted a video of his message to the children on his YouTube channel on Sunday night.
He said that if we want India to be a democratic nation then we should start by talking to our friends when making decisions affecting them. "Instead of saying we believe in a democratic India, we should act democratically. If enough of us act democratically, treat women fairly and love people from all religions equally, automatically India will also start behaving like that," he added.
Also Read | Twitter unlocks accounts of Rahul, several others
He stressed the importance of protecting the idea of India that exists within ourselves and urged the children to defend people who face injustice.
When one of the children said that hope is diminishing, Gandhi asked them not to get demoralised and said that hope can never diminish.
Earlier in the day, Congress leader Sonia Gandhi and MP Rahul Gandhi participated in the 75th Independence Day celebrations at the All India Congress Committee (AICC) headquarters.
Close Story