Rajasthan HC raises question on woman's conversion to Islam, interfaith marriage
Jodhpur, Hindustan Times |
Dinesh Bothra
Nov 01, 2017 11:58 PM IST
The court raised doubts about Aarifa's wedding to a Muslim man identified as Faiz Modi and said the documents she produced, including a nikahnama, contradicted each other.
The Rajasthan high court raised questions about a 22-year-old woman's conversion to Islam and her interfaith marriage before sending her to a government home for a week on Wednesday, a virtual re-run of a similar case in Kerala that sparked a nationwide controversy.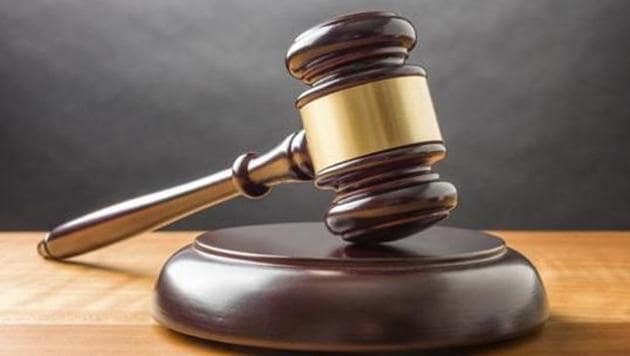 The high court asked the state government if there was any law or procedure in Rajasthan that governed religious conversions, and observed that people couldn't change their religions based on an affidavit.
The state currently doesn't have an anti-conversion law and has four days to respond to the court. The next date of hearing in the case is November 7.
"We are of the opinion that whether without any procedure or rule, a person can convert to another religion or not is not established and needs to be settled," a bench of justices Gopal Krishna Vyas and Manoj Kumar Garg said.
This case is likely to stoke a raging row over interfaith marriage and conversion.
In May this year, the Kerala high court annulled the marriage of 24-year-old Hadiya, earlier known as Akhila, to Shafin Jehan after her father alleged that her conversion was part of a larger racket to recruit terrorist operatives. The Supreme Court has raised questions about the high court order and has summoned Hadiya, a doctor, on November 27.
Activists have repeatedly alleged that Hadiya was being tortured at her father's home and that her fundamental right to religion was being violated.
The Rajasthan HC is hearing a petition filed by Chirag Singhvi, who alleges that his sister – Payal Singhvi who is now known as Aarifa – was converted to Islam under coercion and that her marriage papers are forged.
The court raised doubts about Aarifa's wedding to a Muslim man identified as Faiz Modi and said the documents she produced, including a nikahnama (Islamic marriage certificate), contradicted each other.
The HC felt an investigation was needed to ascertain the authenticity of the documents and forbade anyone from meeting Aarifa at the government home.
The bench also expressed anger over the "negligence" of the police, which allegedly refused to file an FIR on her family's complaint.
The bench questioned how police could assume the woman's conversion was legal "just by way of an affidavit over a stamp paper of Rs 10", when there was no provision in law in this regard.
"By this way, tomorrow, even I could address myself as Gopal Mohammad," justice Gopal Krishna Vyas said.
Aarifa told the court that she married Modi on April 14 and produced a nikahnama documenting her conversion and marriage. She appeared in a veil on Wednesday and told the court that she was present on her own will without any threat or inducement.
Police said Aarifa wrote to the police commissioner to say she converted to Islam and married a man of her choice. Police also told the court that she had attached a copy of her nikahnama with the letter.
But her brother's counsel argued religious conversion was impossible without a law. Chirag Singhvi's petition claimed Modi was harassing his sister and abducted her while she was going to college. He also said that Aarifa was with her family till October 25, while the marriage documents were issued in April.
(with agency inputs)