Retiring military officers abuse disability benefits: Ex-army general's letter
Oct 18, 2016 11:12 AM IST
The military's medical services wing warned the government two years ago about an "alarming trend" of absolutely fit generals, admirals and air marshals exploiting the welfare measure by getting themselves placed in the lower medical category
Top military officers nearing retirement are abusing disability benefits for higher and tax-free pensions, a letter from a former army general to the government accessed by HT shows.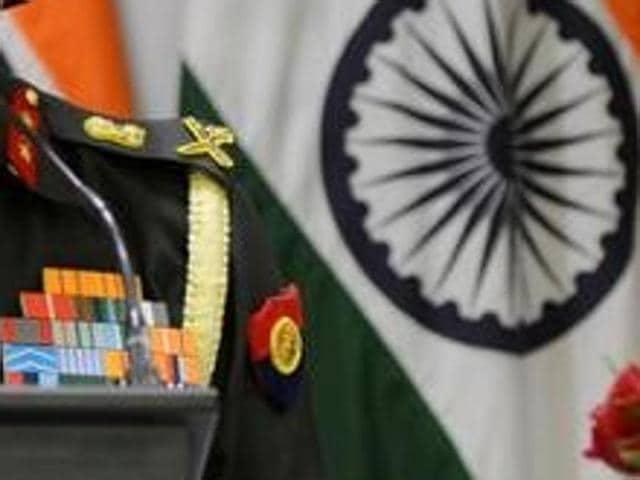 The military's medical services wing wrote to the government two years ago, warning about an "alarming trend" of absolutely fit generals, admirals and air marshals exploiting the welfare measure by getting themselves placed in the lower medical category. A medical downgrade entitles a soldier to better retirement benefits.
The revelations come at a time when the government is under fire over "sharp cuts" in benefits for disabled soldiers.
A medical downgrade entitles a soldier to better retirement benefits.
"I would like to apprise you of an alarming trend evolving in the services, with regards to claims for disability pension being preferred by senior officers of the rank of lieutenant general and major general and their equivalent," Lt Gen BK Chopra said in a letter to the defence secretary. He was then heading the armed forces medical services.
"These senior officers, who have stayed in Shape-1 medical category throughout their career, suddenly present (themselves) with diseases… at the fag end of their service," said the communication dated December 16, 2014. HT has a copy of the letter.
The ministry was aware of the problem and attempts were being made to make the system more rigorous, a defence ministry official said on Monday.
Chopra's letter reveals how military doctors are under pressure from top officers to write their medical reports. "Specialists and medical officers working in hospitals under their command find themselves constrained to oblige these officers," the letter said.
Sources said the claims for disability pensions have shot up significantly during the last 10 years following the implementation of the sixth pay commission report in 2006 that enhanced benefits.
Chopra, who retired in June 2016, told HT that he pursued the matter for one and half years after writing the letter and the details that emerged were shocking.
"A detailed scrutiny of records showed that before 2006 hardly any top officers claimed disability pension. But by 2015, about 21% of them were claiming benefits. If someone has disability, they should declare it earlier in service and not a few months before retirement," Chopra said.
Last week, defence minister Manohar Parrikar referred the issue of calculating disability pension for soldiers to the anomalies committee of the seventh pay commission, amid a controversy over defence personnel drawing lower benefits compared to their civilian counterparts.
Chopra's letter said, "I would like to reiterate that disability pensions have become an easy & attractive source of tax-free supplementary income rather than the lifeline to wounded veterans."
It said the officers were eyeing lower medical category mostly with diseases such as osteoarthritis, spondylosis, diabetes and hypertension.
Apart from disability pension, senior officers also seem to be milking another medical provision, the letter pointed out. It said top officers who retired in Shape-1 were submitting "post discharge claims" for disabilities "they claim to have contracted while in service".
The provision was being misused by few veteran officers who claimed disability benefits for diseases such as corns in their feet, eczema, a skin disorder, and hearing loss, the letter said.
In the past, officers took pride in leaving service in top shape but the trend was on the decline, an army officer said.