Fringe Hindu groups meet in Goa today, agenda to turn India into 'Hindu rashtra' by 2023
Around 400 delegates from across the country as well as neighbouring Bangladesh, Nepal and Sri Lanka are expected to attend the convention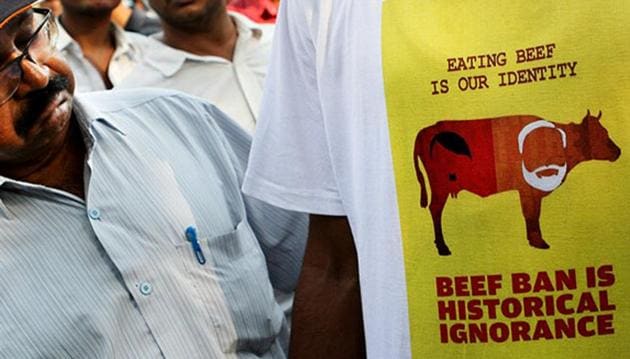 Updated on Jul 05, 2017 01:15 PM IST
Right-wing Hindu Janjagriti Samiti is holding a four-day national convention in Goa from Wednesday to push its agenda of making India a "Hindu rashtra" by 2023.
"Our aim is to make India great again and this is something which can be achieved only by ensuring that it turns into a Hindu Rashtra," claimed Ramesh Shinde, the national spokesperson of the Samiti.
Around 400 delegates from across the country as well as neighbouring Bangladesh, Nepal and Sri Lanka are expected to attend the convention.
The event at Ponda, the state's industrial hub, is likely to be dominated by contentious issues like beef ban, amid a major controversy brewing in the state over the red meat.
To protest ban on cow slaughter a group of citizens from different walks of life recently floated an organization called Goa for Beef – Beef for Goa.' Influential the Roman Catholic Church and Muslim bodies backed the civil society initiative.
Meanwhile, the Qureshi Meat Traders Association on Monday moved the Goa bench of the Bombay High Court seeking a stay on the May 26 central notification banning the sale and purchase of cattle from animal markets for slaughter.
The Manohar Parrikar's BJP-led coalition government, however, has been silent on the central notification that has hit Goa's meat industry and tourism.
The convention will demand a nationwide beef ban and setting up of "cow sanctuaries" in the state, said Shinde.
Samiti's national guide Chaurdatta Pingle added that to be a "good Hindu" one should support beef ban and issues like protection of temples, fight against "love jihad" and influx of illegal migrants from Bangladesh.
"If one follows the teaching of Mahatma Gandhi, one will know that even he had emphasised that after independence a beef ban should be imposed. We are just taking forward his idea," Pingle claimed.
Close Story