RTI fee no more than Rs 50, rules Supreme Court
The Supreme Court bench said public authorities cannot ask for more than Rs 5 for each page as photocopying charge, and an application need not mention the 'motive' while filing out the form.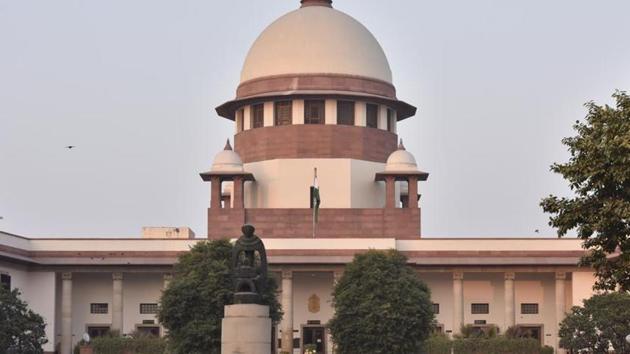 Updated on Mar 20, 2018 10:09 PM IST
Hindustan Times, New Delhi |
HT Correspondent
The Supreme Court fixed on Tuesday an upper limit of Rs 50 as application fee that government authorities can charge those seeking information under the right to information (RTI) act, the country's transparency law.
Also, a bench of justices AK Goel and UU Lalit said public authorities cannot ask for more than Rs 5 for each page as photocopying charge, and an applicant need not mention the "motive" while filling out the application form.
The order is a relief for RTI activists because prohibitive costs was a deterrent and discouraged the public from filing applications under the 2005 legislation meant to promote transparency and accountability in government offices and the way they function.
The top court disposed of a batch of petitions filed in 2011 that challenged RTI rules of several high courts and authorities such as the Chhattisgarh assembly, which had imposed excessive fees for application and photocopying.
It was pointed to the top court that the Allahabad high court asked Rs 500 as application fees and Rs 15 as photocopying charges.
Under the RTI act, every authority can frame its own rules to effectuate the provisions of the law. The Centre has framed its own rules. However, it's not mandatory for states or public authorities such as courts to adopt the central rules and is free to write their own.
The petitions questioned several arbitrary rules that made it impossible for applicants to seek information not available in public domain, besides the exorbitant costs.
Advocate Prashant Bhushan, who argued for Common Cause, an NGO, said high courts had added extra conditions in their rules based on which information can be rejected. He said exemptions were specified in the law and no new conditions can be created to override the legislation.
Taking note of his arguments, the bench said denial of information can only be in consistent with the law, even if it pertains to a case pending final adjudication. Also, the court held that the public information officer of a high court needs to seek sanction of the chief justice only for information exempted under the RTI act.
Close Story