Supreme Court approves passive euthanasia, upholds right to die with dignity
Mar 09, 2018 10:12 PM IST
In a landmark judgment, Supreme Court permits creation of a living will that will allow individuals to decide against artificial life support.
In a landmark verdict, the Supreme Court ruled on Friday that in specific circumstances, a person has the right to decide against artificial life support by creating a living will. The apex court held that the right to life and liberty, enshrined under Article 21 of the Indian Constitution, also includes the right to die peacefully and with dignity.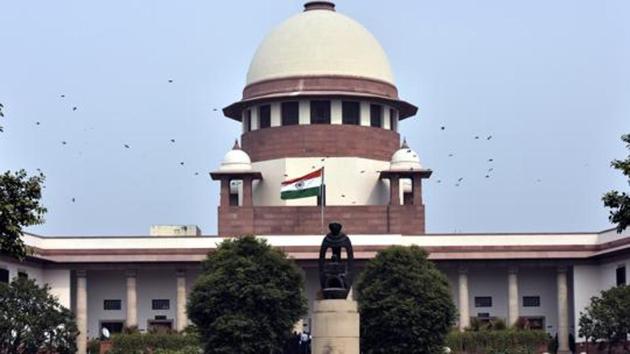 A five-judge constitutional bench led by Chief Justice of India Dipak Misra upheld a person's right to choose passive euthanasia by creating an Advance Medical Directive—commonly referred to as a living will—in the eventuality of a terminal illness with no hope of recovery, an irreversible coma or a permanent vegetative state.
By contrast, active euthanasia in which death is medically administered using a lethal injection, continues to be illegal in India. The Central government, the respondent in this matter, opposed recognition of a living will and said patients may not be aware of medical advancements that could cure them.
The judgment was delivered on a Public Interest Litigation filed by Delhi-based non-governmental organization Common Cause in 2005, pleading for an individual's right to make a living will document for passive euthanasia.
"Everybody will breathe a sigh of relief, because people were earlier apprehensive that if they withdrew life support, they could be prosecuted for culpable homicide," said Supreme Court lawyer Prashant Bhushan, who argued on behalf of Common Cause.
The apex court found that refusal to take treatment and allowing disease to take its natural course is not suicide. It addressed the concerns of doctors who find it difficult to take a decision to withdraw life support in terminal cases, as it goes against their Hippocratic Oath. "When the sanctity of life is destroyed should we not allow them to cross the door and meet death with dignity? For some, even their death could be a moment of celebration," Justice Misra's judgment stated.
The bench laid down strict conditions for creating and executing a living will. For one, it must be made by an adult "in his normal state of health and mind". The document should indicate the circumstances when treatment which will "only delay the process of death that may otherwise cause him or her pain, anguish and suffering and leave the executor in a state of indignity" may be withdrawn. Unclear and ambiguous living wills would not be executed, the bench said. The living will should also name a guardian, who can be a relative or a friend, to give consent for stopping the treatment. It should be ratified by a judicial magistrate.
The bench also stipulated strict conditions for the execution of the living will, which includes the setting up of two medical boards and certification by the judicial magistrate. It also directed high courts to maintain a record of all living will documents prepared within the state.
The bench comprising justices AK Sikri, AM Khanwilkar, DY Chandrachud and Ashok Bhushan said that its guidelines shall remain in force till a law is enacted to regulate passive euthanasia. The government has proposed a bill to legalize passive euthanasia, after two law commission reports of 2006 and 2012. The Medical Treatment of Terminally Ill Patients (Protection of Patients and Medical Practitioners) Bill (2016) however, is yet to be tabled before the Parliament. Additional solicitor general PS Narasimha, who represented the government in the case, said that the bill was at initial stage. "It's a tentative bill. The process of legislation will take into account the suggestions given by the court."
The national debate over the legalization of passive euthanasia was sparked by a favourable 2011 Supreme Court judgment in the case of 66-year-old Mumbai nurse Aruna Shanbaug, who was in a permanent vegetative state for more than 40 years after being sexually assaulted.