SC to decide if religious functions should be allowed in public places
Jul 06, 2018 11:19 PM IST
The Supreme Court was hearing a petition, which challenged an order by the National Green Tribunal (NGT) denying permission to hold a 'jagran' and 'Mata Ki Chowki' at a park in South-West Delhi.
Can public premises and state-owned land be used for performing 'Ram Leela', 'Mata Ki Chowki,' and implicitly, other religious functions?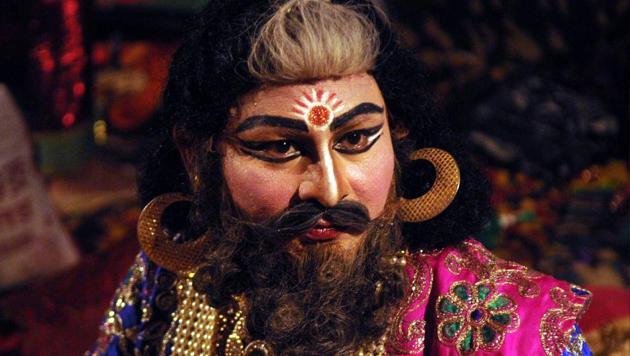 The apex court on Friday referred the question to a Constitution bench when a petition filed by an organisation – Jyoti Jagran Mandal – came up for hearing before it. The petition challenged an order by the National Green Tribunal (NGT) denying it permission to hold a 'jagran' (overnight prayer meeting) and 'Mata Ki Chowki' at a park in South-West Delhi.
Stay tuned with breaking news on HT Channel on Facebook.
Join Now
A bench comprising justices RF Nariman and Indu Malhotra was of the opinion that "such religious activity" cannot be held in public places.
"We think that what the NGT has done is right," justice Nariman told lawyer Fuzail Ayyubi, the petitioner's lawyer. Ayyubi submitted that 'Mata Ki Chowki' was similar to "Ram Leela", which the NGT had allowed through an October 10, 2017 verdict.
The question would also pertain to performance of other religious rituals in public spaces.
In Gurugram, on the southern outskirts of Delhi, Hindu outfits have in recent weeks "disrupted" namaaz in public spaces by Muslims and demanded a halt to such 'unauthorised' prayers.
"Public spaces or roads shouldn't be blocked for religious purposes. We welcome the judges' statements but they should either be applied to all or to none. Usually, we have observed that such rules and limitations only apply to Hindus," said Abhishek Gaur, Gurgaon district president of the Bajrang Dal, a Hindu organisation.
A Muslim leader welcomed the court's observations.
"Public spaces shouldn't be used in a manner which puts people in discomfort. However, namaaz was being offered on a vacant plot of land when it was disrupted. Moreover, we have now reduced the spaces where we offer namaaz to 20 from 100 so that no inconvenience is caused to the public," said Haji Shahzad Khan, a member of Muslim Ekta Manch, and the complainant on the April 20 disruption of namaaz by Hindu groups in Gurugram.
A member of a citizen's group formed immediately in the aftermath of that incident said laws should be even-handed.
"Principally, I don't think there is anything wrong with celebrations or ritual observations in public spaces. Almost all the religions practised in the country have some or the other street presence/celebrations. However, it's crucial to consider if these rituals are causing public inconvenience," said Rahul Roy of Gurugram Nagrik Ekta Manch, who is also a documentary filmmaker.
The petitioner's lawyer Ayyubi on Friday said his client had been conducting the jagran for the last 40 years at the park.