My daughter won't face such regressive practices: Shayara Bano, who ended triple talaq in India
Shayara Bano, who was given 'instant' divorce by her husband, initiated the legal battle against the practice.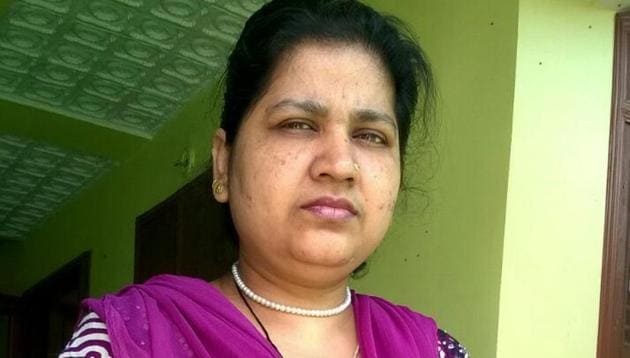 Updated on Aug 22, 2017 05:16 PM IST
Hindustan Times, New Delhi |
Moushumi Das Gupta and Dhrubo Jyoti
The last two years have been a tumultuous journey for Shayara Bano.
The 35-year-old Muslim woman from a remote hamlet in Uttarakhand was divorced in a shock letter by her husband in 2015 that contained the letter "talaq" thrice.
Since then, she has battled threats from her community, attacks by clerics and the glare of national media– all for challenging the controversial instant triple talaq practice in the Supreme Court.
Bano's two children have been taken away from her and she was forced to leave her hometown because of mounting pressure.
But on Tuesday as India's top court struck down the controversial custom, there was little sign of the uphill struggle on her. She smiled and said she was happy for the women of her community.
"My 11-year-old daughter will not have to face such regressive practices when she grows up. No Muslim women will have to go through the harassment that I suffered," Shayara Bano told HT in Delhi. "It is a historic day for Muslim women."
Bano, who holds a masters degree in Sociology, was home in Uttarakhand in October 2015 when her husband Rizwan Ahmed, who lived in Ahmedabad, divorced her.
Within days, he took away their two children -- Irfan (13) and Muskan (11). Her health spiraled, she had a nervous breakdown and had to be treated for depression and other ailments, her mother Feroza Begum and father Iqbal Ahmed said.
"My life turned upside down in a minute. Initially my family tried to reach out but my husband's family cut us out. He did not let me meet the children," she told HT.
She married Ahmed in 2002 but had a rocky relationship: She describes several dowry threats and forced abortions that turned her into a "lump of flesh".
A distraught Bano rushed to the local cleric for help but was promptly told that the divorce was valid. It was then that she decided to approach the judiciary. A little more than 15 months later, she won.
But Bano says she has several battles ahead of her, primary among them getting custody of her children. "I have filed for custody…. It has been a painful time for me without my children. I can't be with them when they need me. I am not allowed to meet them," she said.
She has also taken up admission this August in Moradabad University to complete her MBA and looks forward to being economically independent. "I want to be self sufficient so that I can provide for my children. Without my family's support, I would not have been able to take up studies again. My brother kept egging me that life is not over, I should not give up," she said.
Close Story