Schoolchildren help Darjeeling police bust international sex racket
Published on Jun 19, 2016 01:38 PM IST
Intervention by schoolchildren helped uncover an international sex racket, leading to the arrest of the operation's kingpin from Delhi along with a woman trafficker from Nepal.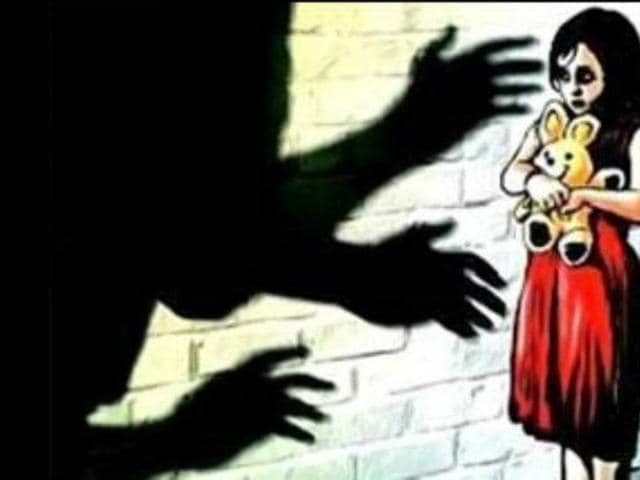 Hindustan Times |
, Darjeeling
Amitava Banerjee
Intervention by schoolchildren helped uncover an international sex racket, leading to the arrest of the operation's kingpin from Delhi along with a woman trafficker from Nepal.
Three traffickers were arrested at the West Bengal-Nepal border, and a police team from Darjeeling was rushed to Delhi to nab others involved in the racket. Members of Mankind in Action for Rural Growth (MARG), an NGO, accompanied the police team.
Gagan Verma, the alleged kingpin, was arrested from his residence in DLF Phase 2, Gurgaon, by the Darjeeling police team along with Haryana police on Saturday. Verma allegedly forged government documents such as Aadhaar cards to traffic girls, and force them to dance in bars and into flesh trade.
Most of the girls were trafficked from the hills of Darjeeling, Sikkim and Nepal. The racket was operational in the National Capital Region, particularly in Gurgaon and Mudrika area of Delhi.
However, Verma's aide, Sunni Tamang, managed to give police the slip and escaped to Nepal by road. MARG subsequently informed its partner NGO, Maiti Nepal, and Tamang was apprehended at the Nepal-West Bengal border at around 6pm on Saturday.
The Darjeeling police team comprised of two sub-inspectors, two women and two men constables. "We are bringing Verma to the Darjeeling district. He will be produced at the additional chief justice court in Siliguri," said Deo Gazmer, officer-in-charge of Khoribari police station.
The operation to bring down the racketeers began after MARG received information from Maiti Nepal that a 15-year-old girl had gone missing from a remote village in the Sidhupalchowk district of Nepal.
The NGO has 12 Students Against Trafficking Clubs (SATC) running successfully in Darjeeling schools, under which students of Class 10, 11 and 12 are sensitised on the human trafficking issue.
"We had alerted our SATC regarding the missing girl. Four of our students from an SATC we run in a school located in the remote part of the district bordering Nepal managed to trace [the girl] on a social network site and befriended her," said Nirnay John Chettri, president, MARG.
The students pretended to be residents of Nepal who were looking for jobs. The 15-year-old girl then introduced the SATC members to her "friend" in Delhi, who offered them jobs with a salary of Rs 15,000. They would have to work as bar dancers and entertain guests in Delhi.
When the SATC members raised concerns about being caught at the India-Nepal border, they were asked to e-mail their photographs and within 20 minutes they received fake Aadhaar cards along with their appointment letters.
"The students then laid a trap, stating that they would run away from their homes for Delhi. They requested the person in Delhi to send someone to meet them in Panitanki on the Indo-Nepal border, located in the plains of the Darjeeling district," said Chettri.
At 1 pm on June 8, a man and a woman arrived at the rendezvous point in Panitanki, and were apprehended by police. The duo was identified as Ugen Tshering Bhutia, 43, of Jaldhaka in Kalimpong sub-division and Srijana Rai, 22, of Kumai in Darjeeling district.
"The whole evening, we continued chatting with the Delhi people from where we learnt that a girl from their group had boarded the Rajdhani Express to pick up our SATC girls from the New Jalpaiguri Railway Station (NJP) on June 9," said Chettri.
A second trap was laid on June 9 at NJP, and Pranita Mukhia, 22, originally from Sipchu in Jalpaiguri district of West Bengal, was arrested.