Secret browsers, encrypted messages: How Kashmiris are dodging social media gag
Hindustan Times, Srinagar/New Delhi |
Gulam Jeelani and Abhishek Saha
May 28, 2017 10:35 AM IST
The state government directed internet service providers to block 22 social networking platforms to clamp down on tensions spurring clashes between security forces and civilians. However, a day after the ban was imposed, people found a way around the gag.
Kashmiris are turning to freely available technology to beat a government ban on websites such as Facebook and Twitter, undermining efforts to tamp down on the spread of videos and images that, officials believe, fan tension.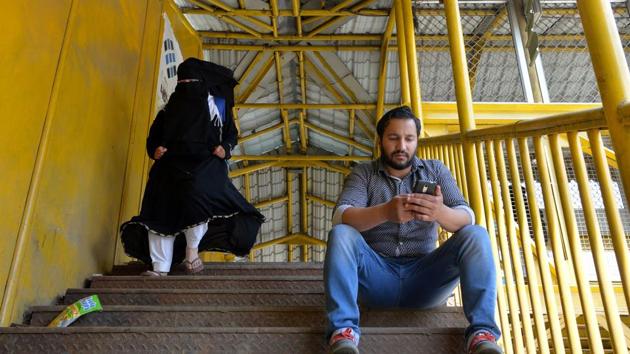 "Even before the ban was announced, we knew that there are alternative ways of accessing social media. It is common knowledge here as such internet bans were implemented earlier as well," said Kashmir University staffer Zahoor Ahmad, one of many accessing Facebook on Friday, two days after the ban was ordered.
The alternative methods Ahmad refers to are virtual private networking (VPN) tools and encrypted messenger services such as Signal, available as open source software on the Internet.
VPN applications are gaining popularity in the Valley since the government directed service providers on Wednesday to block 22 websites and services, including popular messaging application WhatsApp.
Srinagar-based blogger Muhammad Faysal shared a list of more 12 applications that beat the ban in a tweet.
The government said the clampdown was necessary for 'public safety' after several viral videos depicting alleged abuse of civilians by security forces sparked protests.
"Rather than banning social media sites, the authorities should ensure that large videos or pictures are not shared. A person who cannot share a video on social media in Kashmir can always seek help from somebody sitting outside Kashmir. When you use proxy applications like VPN or Signal amid restrictions, your identity will remain hidden," said Faisal Kawoosa, principal analyst at Gurgaon-based Cyber MediaReserach.
Signal is a WhatsApp alternative, but with a heavily encrypted network that is hard to firewall by internet service providers.
Kashmir has been on the boil, with nearly 100 killed and thousands injured, since militant leader Burhan Wani was killed last year. Despite calls for resuming dialogue, the government has ruled out any talks with separatist elements. Violence spiked again this month after eight people were killed during an assembly by-election in Srinagar. A video clip from that day of a Kashmiri man being used as a human shield went viral soon afterwards, prompting anger within the people.
As the clampdown on social media spread, so did the word about VPNs.
"My friend downloaded Opera VPN on my phone. I was unable to access the banned sites before I started using the app," said Omar Behzad, an employee at Srinagar's Government Medical college.