Snapped after India-Pakistan wars, Bangladesh to revive railway links with India
Hindustan Times, Agartala |
Priyanka Deb Barman
Nov 06, 2017 11:55 PM IST
Train lines that were snapped after the partition of the country in 1947 and wars in 1965 and 1971 will now be restored.
Bangladesh will restore the railway lines with India at 12 places, which were snapped after the partition of the country in 1947 and wars in 1965 and 1971, for stronger bilateral ties, its railways minister has said.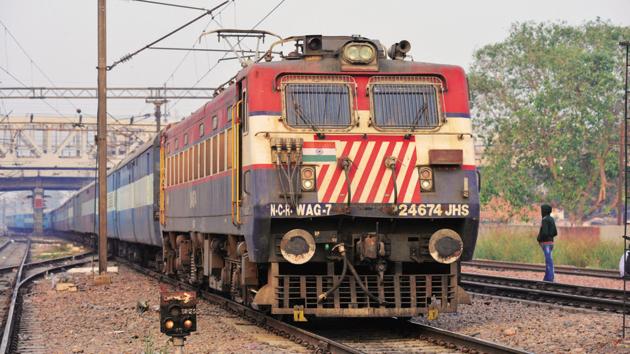 "This is with a view to improving people-to-people contact and boosting bilateral trade," Bangladesh railways minister Mohammad Mazibul Hoque said during his visit to Agartala last week for a two-day programme Setubandhan or bridge of bonding.
The tracks that survived the war were abandoned after India converted the meter gauge lines to broad gauge.
Tripura's transport minister Manik Dey said he raised the issue of railway connectivity during his meeting with Bangladesh Prime Minister Sheikh Hasina in Dhaka two years ago.
"Dhaka asked India to conduct a survey of all the missing rail links between the two countries," Dey said.
Of the 12 old links, land acquisition for the one linking Tripura's capital Agartala to Akhaura in Bangladesh on the Indian side has also been completed. This project will include the laying of 15 km of track – 5 km in India – and is estimated to cost Rs 967.5 crore and scheduled to be completed by December next year.
The Agartala-Akhaura line is the outcome of an agreement between New Delhi and Dhaka in 2013. The track is envisaged to be the part of the Trans-Asian Railway between Istanbul and Singapore via Pakistan, India, Bangladesh and Myanmar.
The Agartala-Akhaura railway line would facilitate carriage of goods to and from both the countries and greatly benefit India's land-locked northeastern states.The journey time between Agartala and Kolkata, via Bangladesh, would be reduced by a third, from 1,613km through mountainous terrain to a mere 514km.
Former railways minister Suresh Prabhu and Hoque laid its foundation stone on July 31 last year.
The Tripura government has also proposed rail connectivity between the state's Jawaharnagar and Kalay in Myanmar via Mizoram's Darlawn covering a distance of 257 km. A 95-km stretch is missing from an old railway line connecting Kalay and Singapore via Thailand and Malaysia.
Tripura was connected through other rail lines to Bangladesh more than half a century ago. These included Belonia-Feni (Bangladesh), Khowai-Akhaura via Balla in Bangladesh, and Amarpur to Bhairab Bazaar (Bangladesh). Assam was also connected through lines between Karimganj and Mahishasan up to Chittagong in Bangladesh.
West Bengal has four old tracks that lead to Bangladesh.
"The northeast suffered economically after the rail lines for transporting tea and other products of the region were cut off by the mid-1960s," chairperson of Tripura Industrial Development Corporation Pabitra Kar said.
Rajen Gohain, the junior railway minister, said the Bharatiya Janata Party-led National Democratic Alliance government is determined to empower the northeast through broad gauge connectivity.
"We are committed to doing what the region needs for faster communication," he said.