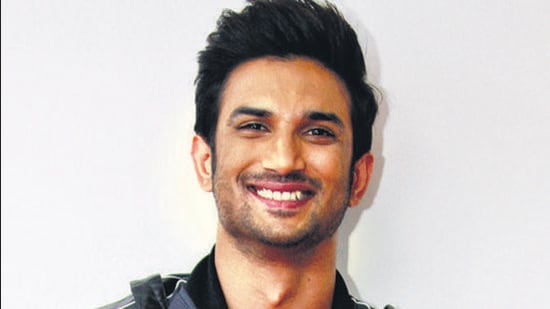 SSR drug case: NCB files charge sheet, names Rhea Chakraborty, others as accused
The NCB began probing the angle last year on the basis of some WhatsApp chats involving the alleged supply of drugs
UPDATED ON MAR 06, 2021 01:10 AM IST
The Narcotics Control Bureau (NCB) on Friday filed a 11,700-page charge sheet before a special court under the Narcotic Drugs and Psychotropic Substances (NDPS) Act in connection with the drug case that the agency probed in connection with the death of actor Sushant Singh Rajput (SSR).
The charge sheet names in 33 accused, including Rajput's girlfriend Rhea Chakraborty, her brother Showik, and Kshitij Ravi Prasad, a former executive producer of Dharma Productions. So far, 25 of the accused have been released by various courts on bail, whereas the remaining eight are still behind bars, said Sameer Wankhede, zonal director of NCB.
NCB recovered six kgs of contraband from some of the accused and also seized ₹35 lakh in Indian and foreign currency.
Also Read | Sushant's sister Shweta says she's 'falling into an abyss' waiting for closure
The agency in the charge sheet has reiterated its stand that Chakraborty and Showik were actively involved in procuring and financing narcotic substances for Rajput, and invoked charges of financing and harbouring an offender under the NDPS Act against the siblings. Some others are also accused of being part of drug distribution channel.
The central agency has listed statements of around 160 witnesses in its endeavour to prove the case. It has also submitted supporting documents, voice messages and chats exchanged by and between the accused. These statements would be corroborated with other evidence such as chats, messages and bank transactions, said an NCB officer.
An NCB officer said statements of actors Sara Ali Khan and Shraddha Kapoor also form part of the charge sheet, but their names do not appear in the list of witnesses cited by the agency.
The agency has added relevant portions of chat of Chakraborty, Showik, Rajput's house manager Samuel Miranda and Dipesh Sawant; indicating that Chakrborty and Showik were actively involved in procurement of narcotic substances, for which payments were mostly done by Chakraborty.
Miranda has, in his statement to NCB, said that in the first week of November 2019, he contacted Karamjeet Singh Anand for marijuana and told him to deliver the contraband to Prim Rose, Juhu. He paid Anand ₹2,500 in cash for one packet of weed and gave it to Showik Chakraborty.
In the last week of November 2019, he again gave a packet of ganja to Showik. Payment for both the consignments was made from Sushant Singh Rajput's fund. He further disclosed that he had told Anand to deliver two packets of weed for SSR and the same were delivered in the fourth week of January 2020.
Miranda also said that on March 17 last year, acting on the directions of SSR, Suryadeep and Showik told him to buy ganja from Zaid Vilatra and Suryadeep forwarded Vilatra's contact through WhatsApp and also handed over Rhea Chakraborty's ATM card to withdraw ₹10,000.
NCB has claimed that in last week of November 2019, the delivery of drugs was made at Chakraborty's residence with her consent. "Thus Chakraborty facilitated her house to Rajput for consumption of drugs and this is a violation of the provisions of NDPS Act," said an officer.
The probing agency has also claimed that Chakraborty took delivery of drugs at her residence, thus drugs were stored at her house. Hence NCB states that Rhea has facilitated a channel of supply of drugs with the help of her brother Showik.
The NCB started the probe in drugs-related aspects of Rajput's death after the Enforcement Directorate stumbled upon WhatsApp chats disclosing drug procurement and consumption.
Close