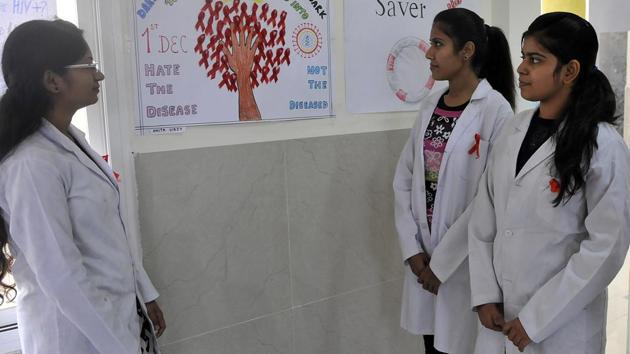 NEET irregularities: Rules twisted to favour some for medical seats
This defeats the purpose of the Supreme Court-mandated single entrance examination — NEET — for more than 60,000 MBBS seats in nearly 500 private and government colleges in India.
UPDATED ON SEP 13, 2017 02:13 PM IST
Government-designated counselling authorities in states such as Bihar, Karnataka, Punjab and Puducherry allegedly adopted inconsistent norms to enroll students in the last round of admission to medical colleges for MBBS courses.
These norms contravened guidelines set by the Supreme Court, Medical Council of India and the health ministry.
For instance, Bihar opened the final counselling session at 5pm on August 31, the last day of admission, and asked candidates to bring demand drafts of more than Rs 10 lakh drawn in favour of colleges.
Parents alleged that no banks are open from 5pm to midnight. But candidates, who came through commission agents, had their demand draft ready in advance in favour of colleges they were supposed to be assigned after the counselling.
Similar irregularities happened in Karnataka, Madhya Pradesh, Puducherry and Punjab.
The allegations defeat the purpose of the Supreme Court-mandated single entrance examination, called National Eligibility cum Entrance Test (NEET), for more than 60,000 MBBS seats in 474 private and government colleges in India.
Introduced last year to weed out corruption in medical education, NEET provides students rankings by which colleges offer admission through state-run counselling sessions. Complaints of irregularities surfaced in the final leg, called left-out or mop-up round, of the counselling process.
Deepak Kumar Gupta of Uttar Pradesh's Gorakhpur said he got a text message from Karnataka officials at 11pm on September 4 to appear in a final-leg counselling session the next day by 11am in Bengaluru.
He took a morning flight from Lucknow and reached the admission office at 10am.
"The officer rejected my application because I didn't have the draft. I requested for time or take money through NEFT (online transfer). But it was turned down," he alleged.
Such irrational demands were allegedly made to deny deserving candidates seats and give admission to lower-ranked students.
Allegations have surfaced that officials and touts connived to deny meritorious students seats and these were then sold on the sly.
"We have access to the majority of private colleges in Bihar, Karnataka, Uttar Pradesh and Puducherry," a tout operating from east Delhi said.
Bihar medical education director Prabhat Kumar dismissed the allegations.
"We started counselling at 3pm and allowed transfer of money through NEFT as well. We gave time till 1pm the next day," he said.
But Kumar admitted the mistake of not mentioning the payment mode in the official advertisement. Students denied the NEFT, or online payment, option.
Candidates scoring as low as 107 got seats during the second leg of admissions in Puducherry. But students such as R Akash, with 128 marks, didn't get admission despite officials calling a final round to fill 96 vacant seats.
Punjab's counselling authority, Baba Farid University of Health Sciences (BFUHS), informed on September 2, which was a Saturday and a holiday for Eid, that students should appear for the final round with a demand draft at 11am on Monday.
BFUHS vice chancellor Raj Bahadur denied any wrongdoing. He said: "We accepted bank drafts of any amount in the name of BFUHS so that colleges don't refuse admission to candidates."
In Madhya Pradesh, the final round began at 4pm on September 10 and ended at midnight, the last day of counselling.
"A candidate with 191 marks was selected, but students with more than 400 marks were left out," a student alleged.
A Madhya Pradesh official clarified that it was done to give preference to candidates from the home state.
Close