Supreme Court asks govt why CIC vacancies have not been filled
Updated on Jul 27, 2018 11:33 PM IST
The Supreme Court bench also asked seven states -- Maharashtra, Andhra Pradesh, Telangana, Gujarat, Kerala, Odisha and Karnataka -- to file an affidavit giving a time frame for filling up the vacant posts at State Information Commissions.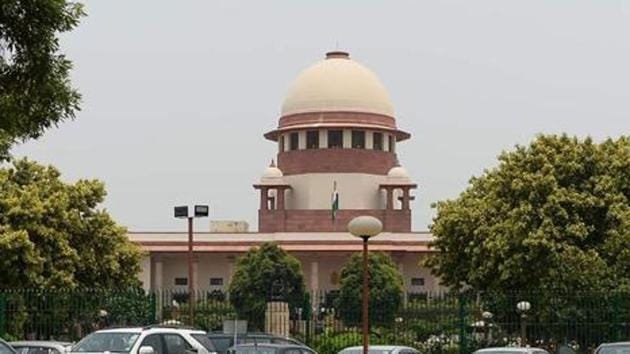 Hindustan Times, New Delhi |
HT Correspondent
Expressing concern over the vacancies in the Central Information Commission (CIC) and State Information Commissions (SIC), the Supreme Court on Friday asked the Centre and states to submit a time schedule for filling up the positions in the quasi-judicial bodies within a month.
"We will ensure that the posts are filled up," a bench of Justice AK Sikri and Justice Ashok Bhushan told advocate Prashant Bhushan, lawyer for the petitioner Anjali Bharadwaj, who said four posts in CIC were vacant and four more, including that of the Chief Information Commissioner, will join the list in December.
The court ordered that the government affidavit in the matter should state the steps it proposes to take to fill up the vacancies and also suggest a specific timeline for completing the process.
The Centre was also asked to explain why the posts in CIC have remained vacant even as the advertisement to hire more members was issued in 2016. The bench noted that government must also respond to Bharadwaj's contention to make the hiring norms transparent.
Similar directions were issued to seven states after the bench was told that in most of them information commissioners were yet to be appointed.
In her plea, Bhardwaj stated that over 23,500 appeals and complaints were pending with the CIC. In the petition, she also said the SCI of Andhra Pradesh was "completely non-functional" as not a single information commissioner has been appointed to the panel. She said the West Bengal SIC was functioning with only two commissioners and was hearing appeals and complaints filed 10 years ago.
The plea stated that several information commissions like that of Gujarat and Maharashtra were functioning without the chief information commissioner, even though the RTI Act stipulates a crucial role for the post on which the administration and superintendence of the commission is vested.
Personalise your news feed. Follow trending topics