Top court judge SK Kaul stresses need for promoting 'deliberative democracy'
Published on Nov 27, 2022 12:13 AM IST
According to justice Sanjay Kishan Kaul, while the courts can rightly be seen to be upholding their constitutional duty by evolving a comprehensive rights-based jurisprudence and deciding a range of varied cases, the mission of enhancing access to justice requires a more collective effort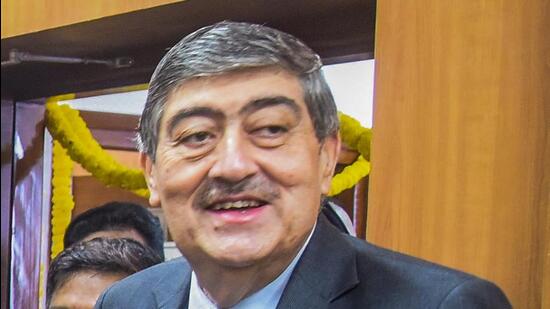 The idea of seeking justice has in many ways become synonymous with courts, Supreme Court judge Sanjay Kishan Kaul said on Saturday, as he underscored the significance of a "deliberative democracy" to ensure laws are framed after legislative impact studies and dialogues with stakeholders, so that the courts do not have to rule on their legality to correct the defects.
According to justice Kaul, while the courts can rightly be seen to be upholding their constitutional duty by evolving a comprehensive rights-based jurisprudence and deciding a range of varied cases, the mission of enhancing access to justice requires a more collective effort.
"This is because our Constitution empowers every democratic institution in our country with the ability to secure individual rights and justice. In practice, this is termed as 'vernacular constitutionalism'. It implies that our vision of justice need not be constrained to the pronouncements of courts or the development of legal doctrine. Instead, it can be a more continuous and decentralised exercise, which involves aspects of day-to-day governance, social movements, and deliberative democracy," emphasised the senior Supreme Court judge, speaking at the Constitution Day celebrations at the Supreme Court.
When the feedback of stakeholders is incorporated into law, justice Kaul pointed out, it essentially pre-empts a court having to achieve a similar result by reading down or invalidating that rule.
"Similarly, and this is something I have often emphasised, conducting a proper legislative impact study, and examining the social context of proposed law can be really impactful in preventing unnecessary litigation," he underlined.
The judge added that other than examining the viability and desirability of the proposed legislation, it is also important to see whether the existing judicial mechanisms are prepared to adjudicate this new class of litigation that can arise due to the new law.
"It is for these reasons that we need to rediscover this oft-forgotten element of our constitutionalism. Not only is it essential for a healthy democracy, it is an under-utilised way of securing greater access to justice," he said.
Justice Kaul, whose nomination as the executive chairman of the National Legal Services Authority (NALSA) was notified by the central government on Friday, chose the occasion to also talk about the problems of undertrials — an area of legal aid services where, he said, the lawmakers and the courts can work together.
"We know that there is a large problem of undertrials languishing in prisons for extended amounts of time, and this is an area towards which we must urgently divert our attention. Our collective endeavours can lead to a significant change. We can concentrate our efforts towards conducting thorough study of the effectiveness of existing legal aid processes, improving the ways in which legal aid lawyers are selected, providing them with appropriate incentives, training such lawyers more adequately, and introducing monitoring and accountability mechanisms," added the judge.
Sharing his vision, justice Kaul further pointed out that the deliberation between judges of the Supreme Court and the high courts over the weekend aims at enhancing access to justice through improving various processes of the courts.
"These include improving judicial infrastructure, adapting to newer technology, learning from the latest methods of case management etc. Considering the knowledge and experience of our participants and speakers, I am very confident that this programme will enhance our capabilities in this respect...It is my most fervent hope that through this Constitution Day and the programme to be followed this weekend, we can mobilise our collective will to achieve the vision of social justice expounded in our Constitution by its great drafters," he concluded.