Tripura elections: Will implement 'Bengal model', says TMC
Feb 06, 2023 05:36 AM IST
"Our manifesto promises Mamata Banerjee's Bengal development model in Tripura," TMC leader Sushmita Dev said. "We want to form an inclusive society comprising all religions, cultures, sects and cultural traditions."
The Trinamool Congress (TMC) on Sunday promised to implement a Bengal model of development in Tripura through boosts given to employment, agriculture, economy, law and order, women's empowerment, education, health, social security, and culture and tourism if it is voted to power in the assembly polls on February 16.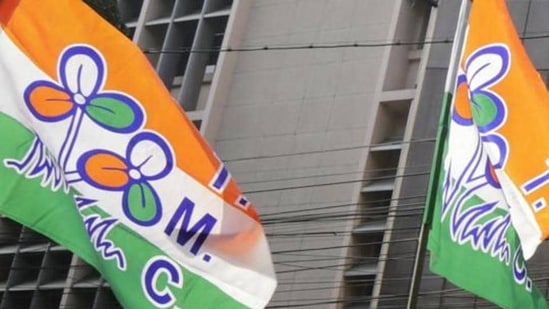 Containing 42 promises, the party's poll manifesto stressed on creating two lakh jobs in five years, promoting private investment, increaing economic growth, holding business summits, setting up 2,000 new micro, small and medium enterprises annually, another 1,200 new self-help groups annually to ensure 50,000 functional SHGs in the next five years , and providing ₹1,000 to ₹1 lakh to unemployed youth every year, among others.
The party also promised collateral- free loans with low interest rates under the student credit card scheme, setting up a skill university, free tablets to students in public colleges to improve digital learning, free bicycles to all public higher secondary school students, and ₹1,000 annual scholarship to four to eighth standard students of ST and SC communities to cut down the rate of school drop outs.
The party promised to start a toll-free SOS helpline for women and children, mother and child nutrition kits for pregnant and lactating women and implement welfare schemes like Lakshmir Bhandar, Rupasree and Somobyathi Prakalpa, like in West Bengal, along with introducing a special mission to fight against drug abuse, and filling up police vacancies to make law and order better in the eastern state.
"Our manifesto promises Mamata Banerjee's Bengal development model in Tripura," TMC leader Sushmita Dev said. "We want to form an inclusive society comprising all religions, cultures, sects and cultural traditions."
TMC Tripura unit president Pijush Kanti Biswas alleged that people brought the Bharatiya Janata Party to power in 2018 to be free from the Communist Party of India (Marxist)'s misrule but it has failed to fulfil its promises.
"A loot is going on in their regime. After people's experience with Congress, Left and BJP regimes in different times, people now are inclined to Trinamool Congress," Biswas said. "We are confident of our victory."
The TMC is contesting in only 28 of the 60 seats in the assembly. The party may consider a post-poll alliance TMC Tripura in-charge Rajib Banerjee said. " Things are sometimes different before and after the polls," he said. "If required, we may form alliance with other parties after poll results, based on the aspirations of the people."