UK raised Oxfam FCRA licence refusal issue with India: Minister to Lok Sabha
Updated on Mar 16, 2022 12:59 AM IST
Besides Oxfam India, the government cancelled FCRA licences of nearly 6,000 non-profits on various legal grounds last year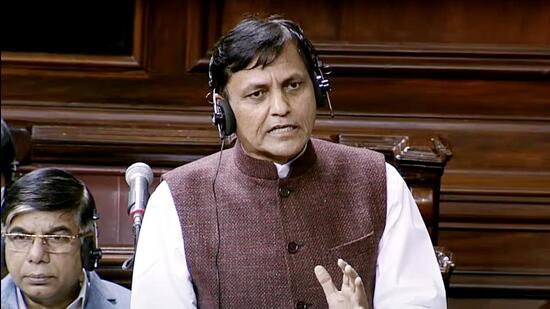 The UK had raised India's refusal of a licence under the Foreign Contribution (Regulation) Act, 2020 to the global British charity, Oxfam, during a recent bilateral meet, Union minister Nityanand Rai told the Lok Sabha on Tuesday, adding that India has apprised the British side of the grounds for the refusal.
Oxfam India, the India arm of the British charity, works for development of marginalised people, according to its website. All non-profits, including Oxfam India, need a permit renewed periodically to receive foreign funding under the FCRA.
The Union government rejected Oxfam India's application for renewal of its foreign-funding licence in December 2021. Besides Oxfam India, the government cancelled FCRA licences of nearly 6,000 non-profits on various legal grounds last year.
"The government of United Kingdom (UK) raised the issue of the status of the Oxfam India under the Foreign Contribution (Regulation) Act, 2020 during the bilateral dialogue held on February 10, 2022. The status of the Oxfam India was shared with the UK side during the dialogue," Rai, the minister of state for home affairs, told the Lower House in a written statement during the ongoing second leg of the Budget Session.
Also Read | 6,000 organisations including Oxfam India taken off FCRA list by MHA
In 2020, the Centre amended the FCRA Act, 2010, tightening norms that prohibit transferring of funds to other groups by non-profits and imposing a ceiling on their administrative costs. The amended Act stated these changes were necessary to strengthen "accountability and transparency".
The minister also said that "registration, renewal and cancellation of registration are done based on the criteria specified in the FCRA, 2020 and rules made thereunder".
Rai said India shared with UK the criteria for such licences and that Oxfam India did not fulfil some of these.
After its foreign-funding licence was rejected last year, Oxfam India had issued a statement saying the "government's decision to refuse renewal of its licence" would impact its "ongoing humanitarian and social work in 16 states across the country".
Close Story
Personalise your news feed. Follow trending topics