6,000 organisations including Oxfam India taken off FCRA list by MHA
FCRA: According to the home ministry dashboard, only 16,829 organisations are registered under FCRA in the country on January 1, Saturday, down from 22,832 organisations listed on Friday.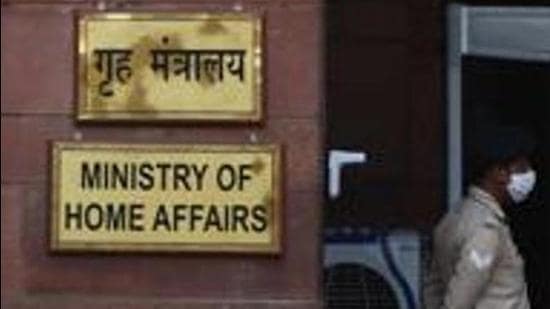 Updated on Jan 01, 2022 06:34 PM IST
NEW DELHI: Six thousand organisations including Oxfam India, Common Cause, Jamia Milia Islamia, Nehru Memorial Museum and Library (NMML), Kolkata-based Satajit Ray Film and Television Institute and the India Islamic Cultural Centre (IICC) have been taken off the list of registered organisations under the Foreign Contribution Regulation Act (FCRA) with effect from Saturday, January 1, according to the latest data by the ministry of home affairs.
People familiar with the development said that 5,789 organisations were taken out of the FCRA because they didn't apply for renewal of licence, mandatory for receiving foreign funding, while licences of 179 organisations were cancelled in violation of the act after scrutinizing their documents.
Also Read | Centre extends validity of FCRA registration of NGOs till March 31
Till Friday, there were 22,797 FCRA registered organisations in the country, which has now come down to 16,829 after removal of 5,968 organisations (including 5,789 which didn't apply + 179 rejected for violation) as on December 31, 2021, according to a senior MHA official, who didn't want to be named.
He said that as on January 1, the FCRA registration of total 16,829 organisations were "alive or active", which means they are eligible to receive funds from abroad and use them for specified purposes.
The dashboard also listed 12,580 organisations who cease to have their FCRA registration as on January 1. But officials indicated this was a cumulative list and includes organisations which lost their FCRA registration under similar conditions in previous years.
Also Read | Bengal-Centre row over Mother Teresa's Missionaries of Charity
Among the prominent organisations which, according to the home ministry's records, do not hold a FCRA registration any longer are Hamdard Education Society, Indian Institute of Technology (Hauz Khas), Indira Gandhi National Centre for Arts (IGNCA), Indian Institute of Public Administration (IIPA), National Foundation for Communal Harmony (NFCH), Delhi College of Engineering, Goa Football Association, Press Institute of India, The Lepra India Trust and Indian Institute of Management (Calcutta), Medical Council of India, Emmanuel Hospital Association, which runs over a dozen hospitals across India, Tubercolosis Association of India, Vishwa Dharamayatan, Maharishi Ayurveda Pratishthan, National Federation of Fishermen's Cooperatives Ltd, Bhartiya Sanskriti Parishad, DAV College Trust and Management Society, Godrej Memorial Trust etc.
The Centre amended the FCRA in 2020 allowing conducting an enquiry before a renewal and giving organisations of surrendering the licence if an organisation doesn't want it.
A second officer, who also requested anonymity, said between September 29, 2020 and December 31, 2021, when the amended FCRA law came into force, 18,778 NGOs or organisations were eligible for renewal of licences, out of which only 12,989 submitted the request for the renewal.
Overall, with the addition of 5,968 more organisations in the list, as of January 1, now FCRA licences of total 12,580 NGOs across the country ceases to exist.
Close Story
Personalise your news feed. Follow trending topics