Union Budget 2018: Govt to increase tax exemption on interest income for senior citizens
Updated on Feb 01, 2018 11:49 PM IST
The existing exemption of Rs 10,000 is to be enhanced to Rs 50,000. Further, for senior citizens, tax deduction at source (TDS) will not be triggered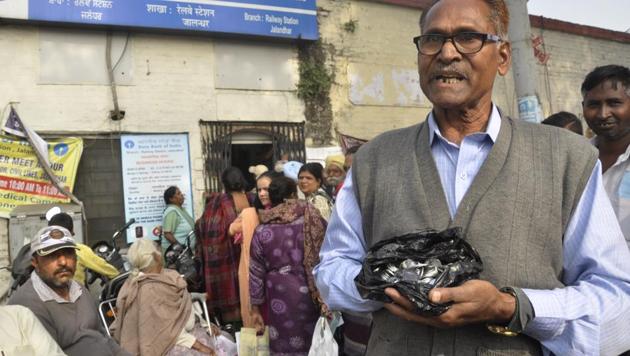 Livemint, New Delhi |
Vivina Vishwanathan
For the senior citizens, Union finance minister Arun Jaitley has announced an increase in the interest income exemption limit of their favourite investment instrument—fixed deposits. In fact, the benefit would extend to interest income from all deposits in banks and post offices, including recurring deposits.
A senior citizen is a resident individual who is older than 60 years. The existing exemption of Rs 10,000 is to be enhanced to Rs 50,000. Further, for senior citizens, tax deduction at source (TDS) will not be triggered.
To enable this, the Finance Bill proposes section 80TTB in the Income-tax Act—relating to deduction of interest on deposits by senior citizens. It covers interest income from deposits with banks, co-operative banks and post office. Interest income from deposits held with companies will not benefit under this section. This means, senior citizens will not get this benefit for interest income from corporate fixed deposits.
What does it mean for a senior citizen? "Two things—increase in exemption limit and TDS—are relevant for senior citizens. At current interest rate of 7-7.5% per annum on bank fixed deposits, if you have about Rs 8 lakh in deposits, you get this benefit," said Vishal Dhawan, a Mumbai-based financial planner.
As of now, TDS is deducted on fixed deposits at the rate of 10%. The budget proposes that TDS not be deducted from deposits of senior citizens if interest income is up to Rs 50,000. If it is higher, TDS is triggered and the account holder has to file a tax return to get refund.
"It is good that it is also targeted at the upper-middle-class segment because you need to have a deposit of Rs 7.5 lakh in the account to get this benefit," said Naveen Kukreja, co-founder and CEO, Paisabazaar.com.
Financial planners say that senior citizens would have to compare the tax arbitrage between bank fixed deposits and higher interest of corporate fixed deposits. Currently, banks pay 100-200 basis points less than corporate deposits.
Personalise your news feed. Follow trending topics