Unnao quack accused of infecting 58 people with HIV by using same syringe arrested
At least 58 people in Uttar Pradesh's Unnao tested positive for HIV that causes AIDS after a quack allegedly used the same syringe to administer injections to all of them.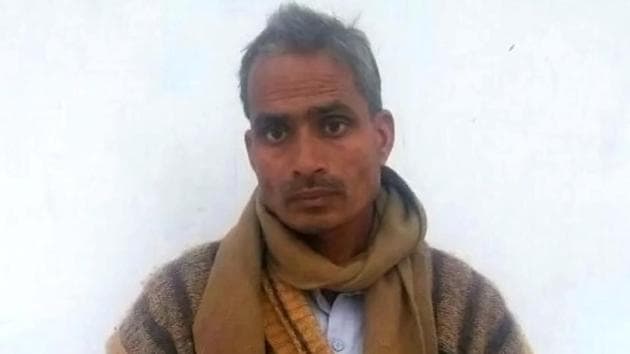 Updated on Feb 07, 2018 08:43 PM IST
Hindustan Times, Kanpur |
Haidar Naqvi
Police arrested on Wednesday an unlicensed self-styled doctor accused of infecting at least 58 people with HIV in Uttar Pradesh's Unnao district by allegedly using the same syringe to inject all patients.
District administration also said it was looking at other reasons for the rapid spread of the infection in Bangarmau town, including the large migratory and trucking population in the area.
Other than the 58 cases, five more people have been declared HIV reactive, which means they might develop the infection later, according to data from the district magistrate's office.
The prime accused, Rajendra Yadav, was arrested from the house of a relative where he was hiding, said Bangarmau station house officer (SHO) Amit Kumar Singh.
He has been booked under sections 269 (negligent act likely to spread infection of disease deadly to life) and 308 (culpable homicide) of the Indian Penal Code and section 15(3) of the Indian Medical Council Act.
But doubts about Yadav's role have already started swirling. District magistrate NG Ravi Kumar said that while an FIR had been registered against Yadav based on villagers' testimony, the fast spread of the infection indicated more than one factor might be responsible.
"The syringe infection theory is doubtful because the virus doesn't survive in the needle months, and he was giving intra-muscular shots and not intravenous shots for it to spread the way it has spread. There is a possibility that it is a wrong accusation against the doctor," said the district's chief medical officer, SP Chowdhary.
"The area has a high migrant trucker population, and the prevalence of unprotected sex could be the likely reason," he added.
Yadav, who would go around local villages on his bicycle to treat patients for as little as Rs 10, was arrested after a tip-off and authorities didn't encounter any resistance at the time of the arrest, Singh added.
The cases came to light in July 2017, when 12 people were found to be HIV positive. Later that year in November, 13 more from the area were found infected. And in a camp organised on January 24, 25 and 27, 38 more tested positive for the infection.
An FIR against Yadav was lodged by a doctor at the Bangarmau community health centre on January 31.
HIV spreads through an infected person's body fluids, such as blood, semen, pre-seminal fluids, and breast milk. In India, it spreads primarily through unsafe sex and sharing needles to inject drugs, which leads to stigma against those infected.
Experts said the big migrant population put Unnao among the high-risk districts for HIV. Joint director, basic services, UP State AIDS Control Society (UPSACS), Dr Preeti Pathak said, "We have noticed high number of HIV positive cases among migrants in Bangarmau. Our study has shown that greater risk behaviour is due to migration, and it needs to be handled separately."
In particular, two of the 58 positive cases -- young migrant labourers between the ages of 15-24 years – have admitted they paid for sex without protection when they were out for work.
"We can say migrant population has increased the risk for HIV," said Dr Pathak, who has been studying risk behaviour among migrant population. It isn't clear yet how many patients Yadav treated.
The large-scale infections have put a spotlight on the poor healthcare services that forced many villagers to seek cheap medicines from Yadav, who is said to be around 35. The quack would deal with colds, coughs and other ailments.
The United Nations says India has around 2.1 million people affected by HIV, the third-largest in the world, but new infection has declined, with fresh hotspots emerging in Uttar Pradesh, Gujarat, Bihar, Delhi, Chhattisgarh, Rajasthan, Odisha and Jharkhand.
(with inputs from AFP)
Close Story