US firm's bankruptcy puts Andhra nuke power project under a cloud
An ambitious nuclear power project in Andhra Pradesh for which Westinghouse Electric Company was to build the reactors is facing uncertainty following the US-based company going bankrupt.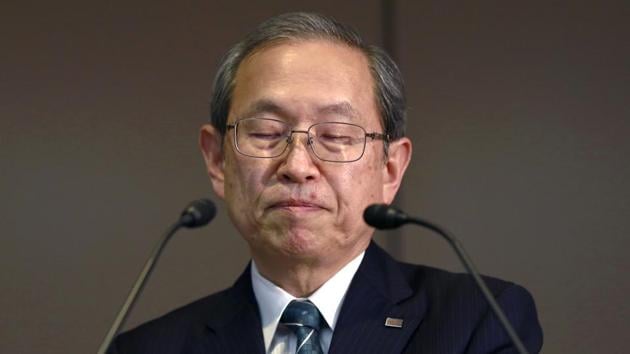 Published on Apr 11, 2017 07:17 AM IST
The bankruptcy of US-based Westinghouse Electric Company, which was to build six light-water based nuclear reactors for the 6,600 MW nuclear power project at Kovvada in Srikakulam district of Andhra Pradesh has put the entire venture under a cloud of uncertainty.
Owned by Japanese conglomerate Toshiba, Westinghouse filed bankruptcy petition in a US court, virtually throwing up its hands in fulfilling its commitments to build nuclear reactors. As part of the civil nuclear liability agreement between India and the US, the contractual agreements for building six nuclear reactors at Kovvada by Westinghouse and Nuclear Power Corporation of India Limited (NPCIL) should be finalised by June 2017.
The troubled company has been put up for sale by Toshiba, but it hasn't found a prospective buyer. There have been reports that Chinese companies might bid for Westinghouse, globally, which might be opposed by the American government. If Toshiba doesn't find a buyer, even the Indian arm might go belly up.
Westinghouse filed for Chapter 11 bankruptcy after Toshiba wrote off more than $6 billion in losses. However, the company had said that Chapter 11 will not impact its operations outside of the US, including those in India.
According to the agreement, the US firm is supposed to build six light-water based nuclear reactors, each of 1,100 MW capacity. The first two reactors were planned to be completed by 2021 and thereafter, one reactor would be built every year. The fuel for the power generation, enriched uranium, was to be procured by Westinghouse Electric.
But with Westinghouse now bankrupt, the ambitious project appears to be uncertain, though the US embassy in New Delhi issued a statement immediately after the development stating that the "Westinghouse continues to stand behind the delivery model that it presented in its Technical Commercial Offer to India, which included an Indian construction partner, and looks forward to progress on an agreement in 2017."
G V Ramesh, chief project engineer of NPCIL, told HT there were no indications from the US firm that it was dropping out from the Kovvada project.
"As of now, the project is on. Westinghouse has already signed an agreement with Indian construction major Larsen and Toubro for taking up civil works on the nuclear power plant. Setting up of nuclear reactors will be done at a later stage," he said.
Environmentalists, who have been opposing the nuclear power plants, want the deal with Westinghouse to be scrapped immediately.
"As per the agreement, Westinghouse will bear a liability of only ₹500 crore in case of an accident in the nuclear reactors and the remaining loss has to borne by the Indian government. How can a bankrupt company pay this amount?" said Prof P Purushottam Reddy, noted environmentalist and former professor at Osmania University.
Sources in the Andhra Pradesh government said in the event of Westinghouse failing to fulfil its obligation of finalising the agreement with the NPCIL by June 2017 as scheduled, the US might rope in another firm, General Electric-Hitachi, to take up the Kovvada plant. But the NPCIL authorities have refused to confirm this. "GE has not come up with any technical-commercial offer on Kovvada plant as of now," Ramesh said.
The Andhra government has already initiated the process of acquiring 2,071 acres in the "exclusion zone," where the nuclear reactors will come up. It would displace 1,983 households with a population of almost 8,000 in five villages under Ranasthalam block that would fall under the nuclear protected zone.
Close Story
Personalise your news feed. Follow trending topics