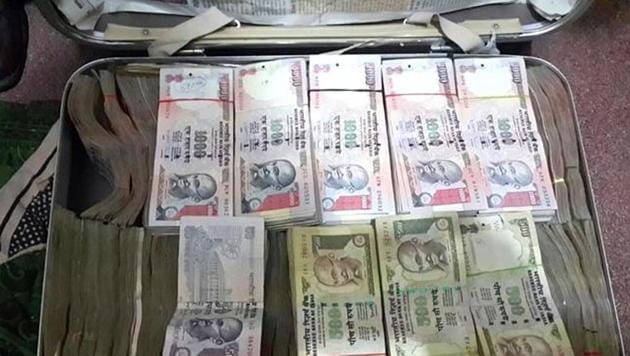 Visakhapatnam: CBI arrests Income Tax official for accepting bribe
The IT official demanded a bribe of Rs 1.5 lakh which he accepted to take in instalments.
UPDATED ON DEC 28, 2016 07:46 PM IST
The CBI has arrested an Income Tax official here for receiving Rs 30,000 bribe from a land owner on the pretext of dropping proceedings against him for selling his immovable property to a builder, an official said on Wednesday.
The tax official was caught red-handed on Tuesday and searches at his office and residence led to recovery of some incriminating documents and over Rs 2 lakh cash.
"It was alleged that the complainant who gave his plot for development to a builder was yet to receive his share of 12 flats. The IT official demanded a bribe of Rs 1.5 lakh for dropping further proceedings with reference to the notice issued to the complainant in respect of sale of immovable property, which require payment of capital gains," said a Central Bureau of Investigation official.
The official said when the complainant was unable to arrange bribe, the IT official agreed to accept money in instalments and directed him to pay the first instalment of Rs 30,000 on Tuesday. A trap was laid and the tax official was caught receiving the money.
Close