Vythiri in Wayanad becomes first tourist destination in Kerala to be fully vaccinated against Covid-19
Updated on Jul 29, 2021 08:53 PM IST
Vythiri became the first holiday hub to immunise its entire population including tourism sector stakeholders under the state government's initiative to vaccinate all tourist destinations in the state.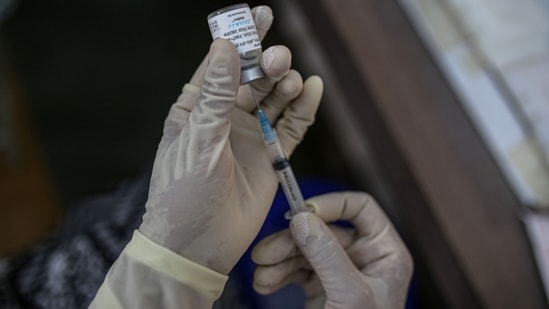 Written by Srivatsan K C | Edited by Poulomi Ghosh
, Hindustan Times, New Delhi
Vythiri in Kerala's Wayanad district, on Thursday, became the first tourism destination in the state to become fully vaccinated against Covid-19. It was done as part of the state government's Covid-19 vaccination campaign to make all tourist destinations in Kerala completely risk-free for visitors, the government said. It became the first holiday hub to immunise the entire population including tourism sector stakeholders under the initiative, a press release from the government said.
"In the post-pandemic phase visitors will be looking for safe and hospitable places to spend time.The Government considers it as vitally important to administer COVID-19 vaccine to the entire stakeholders in all the destinations across the state," state tourism minister PA Mohamed Riyas as said, news agency PTI quoted from the press release.
As many as 5,395 people in the tourism segment alone were inoculated with the first dose during the campaign in Vythiri with the support of the health department, district administration and the industry bodies.
Also read | 'Planned campaign,' says Kerala health minister as concerns rise over Covid-19 situation in state
The initiative to declare all popular holiday destinations in Kerala as completely vaccinated zones was announced on June 10. "We are mulling to make famous tourist destinations in the state 100 per cent vaccinated zones by July 15 with the support of the health department," Riyas had told the state assembly, according to a news report by PTI. The minister had also noted that workers of the tourism industry were given Covid-19 vaccines considering them as frontline workers.
All service providers connected with the travel and hospitality industry such as employees of hotels, resorts and home-stays, tour guides, taxi and autorickshaw drivers and traders in tourism centres are included in the scope of the vaccination campaign. The drive is aimed at keeping the whole of Kerala ready to receive visitors after the pandemic recedes. Also, it has been rolled out in all destinations including hill stations, backwater hubs, seaside holiday spots and heritage and cultural tourism centres across Kerala.
"Blessed with unsurpassed natural beauty, Wayanad has immense tourism potential. We have major plans to develop the area as a hub for a rich mix of holiday and leisure activities including adventure tourism," Riyas further said.
Alappuzha, Munnar, Fort Kochi, Kovalam, Kumarakom, and Varkala are the major centres that would be under the initiative.
Similarly, all beneficiaries above 18 years of age in Khajuraho in Chhatarpur district of Madhya Pradesh were also vaccinated against Covid-19, CM Shivraj Singh Chouhan said earlier on July 25.
(With agency inputs)
Personalise your news feed. Follow trending topics