Govt denies role in selection of Indian offset partner for Rafale deal
Sep 23, 2018 12:02 AM IST
The statement by the ministry came a day after French publication 'Mediapart' quoted Hollande as saying that the Indian government proposed Reliance Defence as the partner for French aerospace giant in the ₹58,000 crore Rafale deal and France did not have a choice.
Even as the Congress stepped up its attack on the Centre following former French president Francois Hollande's revelations on the ₹59,000-crore Rafale deal, the defence ministry on Saturday reiterated that the government had no role in the selection of Indian offset partner, asserting it was a commercial decision taken by Dassault Aviation.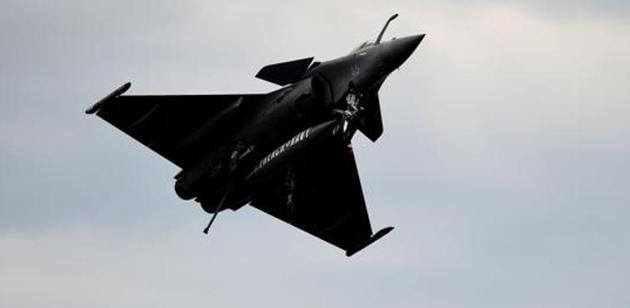 A report in a French media outlet had quoted Hollande as saying that the Indian government "proposed" the name of Anil Ambani's Reliance Group as Dassault's offset partner. Hollande's comments contradicted the government's long-held position that it had nothing to do with Dassault selecting Reliance as one of the companies that would implement its offset obligations in the deal. This has also been Ambani's position on the matter.
"Unnecessary controversies are being sought to be created following media reports regarding a statement purportedly made by the former French President, Francois Hollande, concerning the selection of Reliance Defence as the Offset partner by Dassault," the ministry said in a statement on Saturday.
"As per the guidelines, the vendor (Dassault) is to provide the details of the offset partners either at the time of seeking offset credit or one year prior to discharge of offset obligation, which in this case will be due from 2020."
Under the offset clause, Dassault has committed to invest in India 50% of the value of the ~59,000-crore fighter purchase.
Detailing India's offset policy that came out in 2005, the ministry said the main aim was to leverage the capital acquisitions to develop the Indian defence industry "by fostering development of internationally competitive enterprises and augmenting capacity for research and development in the defence sector."
"To leverage its huge arm-imports in order to develop a strong indigenous industry, a flow-back arrangement is made in defence contracts, known as offsets, and constitutes a certain percentage of the contract value," it said, adding the offset commitments could be discharged through purchase of eligible products/services, FDI in joint ventures and investment towards equipment and transfer of technology.