West Bengal BJP to not contest Rajya Sabha bypoll
The Rajya Sabha seat fell vacant when Trinamool Congress lawmaker Dinesh Trivedi joined the BJP ahead of the recent West Bengal assembly elections and resigned from the seat in February this year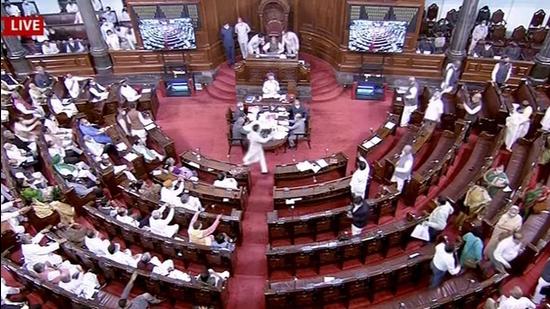 Updated on Jul 29, 2021 05:28 PM IST
The Bharatiya Janata Party (BJP) in West Bengal has decided not to contest the Rajya Sabha by-election which is scheduled to be held on August 9, paving the way for Trinamool Congress (TMC) nominee Jawhar Sircar to be elected unopposed.
"Today is the last date for nomination for RS by-poll in WB. BJP is not putting up any candidate for this seat. The outcome of the poll is defined and known to all. Our fight against this irrational Govt. will continue," Suvendu Adhikari, BJP MLA and Leader of the Opposition in the West Bengal assembly, tweeted on Thursday.
Also Read | Bengal extends Covid-19 restrictions till August 15
The Rajya Sabha seat fell vacant when TMC lawmaker Dinesh Trivedi joined the BJP ahead of the recent West Bengal assembly elections and resigned from the seat in February this year.
TMC nominee and former Prasar Bharati CEO Jawhar Sircar filed his nomination on Wednesday.
"Had they nominated a candidate, many BJP leaders would have either refrained from voting or voted against him. This would have exposed their internal fights," said Tapas Roy, senior TMC leader.
Close Story