Why foreign diplomats become wolf warriors in India
Jan 22, 2023 10:05 AM IST
While Indian ambassadors to Pakistan and China virtually stay locked up in their embassy compounds and are shadowed by intelligence toughies, their counterparts in Delhi along with others have a free run with no restrictions on their travel or with whom they meet.
The deliberate revisitation of the Gujarat 2002 riots by UK State broadcaster BBC in a documentary aimed to politically target Prime Minister Narendra Modi cites a secret inquiry conducted by a junior diplomat of the UK High Commission in the western state at that time with the slanted report then circulated to EU Envoys in the Capital. It is understood that the French Envoy to India at that time apprised the South Block about the toxic report being circulated among the EU diplomats. The secret inquiry was ordered by then UK Foreign Secretary Jack Straw, then an MP from the Mirpuri Muslim-dominated constituency of Blackburn.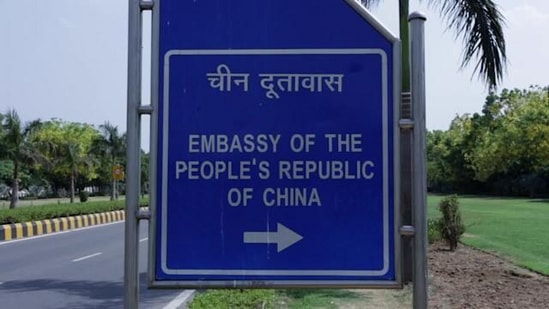 The then Foreign Secretary Kanwal Sibal warned the foreign missions against interfering in the internal affairs of India after informing the then External Affairs Minister Jaswant Singh about UK diplomats breaching diplomatic protocol by conducting secret inquiries in Gujarat and circulating anti-India reports among other EU envoys.
This raises a fundamental question of why the government allows foreign diplomats a free run during their postings in India with the Ministry of External Affairs often being kept in the dark.
While Indian ambassadors to countries like China and Pakistan are aggressively shadowed by respective intelligence agencies with even their interlocutors physically and mentally harassed to no end, the representatives of the same countries hardly have any restrictions on them and were feted by the Indian elite not so distant time ago. The same applies to ambassadors of the UK, US, Russia and even Germany, who were treated at par with Union Cabinet ministers in the past and could easily walk into any office without informing the MEA.
The fact is that diplomats of India's adversaries are known to hold select briefings to convey their national interest, a privilege which is not accorded to Indian ambassadors posted in these countries. One must not forget that a Chinese junior diplomat posted as Consul General in Mumbai openly took on then Defence Minister (later President of India) Pranab Mukherjee at a public meeting on his characterization of the 1962 war. While the Indian ambassadors and diplomats in Beijing and Islamabad are often confined to their own diplomatic compounds rather than run the risk of intelligence toughies, their counterparts in Delhi were permanent invitees to cocktail parties hosted by Delhi elite till the other day.
In this context, the Pakistan ambassador to India and his junior diplomats were toast of the Left-Liberal elite ecosystem of Delhi over Urdu "Shayari", kebabs and the days gone by. It was the same conflict resolution ecosystem that favoured a dialogue with Pakistan by creating an illusion that civilian leadership in Islamabad was different from the muftis in Rawalpindi GHQ over ties with India. The fact is that both Pakistani civilian and military leadership have a visceral hatred for India and lose no opportunity to try and pull India down in international fora with the tacit support of iron brother China.
It is no secret in Delhi that foreign embassies are in touch with activists and NGOs and more than often lobby in their own national interests. The status of P-5 ambassadors in India apparently is nothing less than that of a Union Cabinet minister with full security paraphernalia and round-the-clock guard. It was not so long ago that ambassadors of US, UK and China, all of a rank of secretary to the government of India, could make political comments in India with impunity. The Chinese ambassadors to India have been wolf warriors in this respect as they invited ranking Indian politicians to present the PLA version of the 2017 Doklam crisis. Can an Indian ambassador to Beijing invite a ranking official of Communist Party of China to do the same on the 2020 East Ladakh aggression?