Youth Congress to gather at petrol pumps across India to protest fuel price hike
Published on Sep 22, 2017 11:25 PM IST
Congress has already launched a nationwide agitation against the hike in fuel prices due to "brazen increase" in central excise duty on petrol and diesel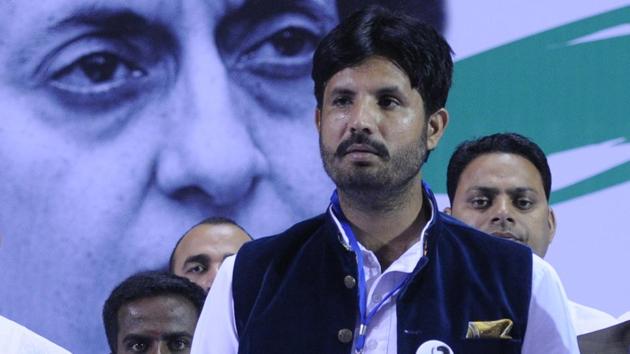 The Youth Congress will soon launch a novel protest against the hike in prices of petroleum products across the country.
Instead of protesting on streets, Youth Congress workers will gather at petrol pumps with placards showing comparative fuel prices in 2014 and 2017.
All state units of the grand old party's youth wing have been asked to form multiple groups of 20-25 workers who will cover a number of petrol pumps in a particular area. The protest programme has been made mandatory for all state and district units. These groups will descend on petrol pumps with placards showing the prices of crude oil, petrol and diesel in their respective states in 2014 and in 2017.
The Congress has maintained that despite international crude oil prices decreasing by more than 52% since the BJP-led NDA government came to power on May 26, 2014, petrol and diesel prices have skyrocketed to a three-year high.
The main opposition party has already launched a nationwide agitation against the hike in fuel prices due to "brazen increase" in central excise duty on petrol and diesel.
The Congress accused Prime Minister Narendra Modi and his government of "looting" the common people and "profiteering" at their expense, and warned that it will continue the fight "till the draconian taxation regime" was withdrawn. The countrywide protests are a part of the Youth Congress's attempts to restore its position as the sword arm of the grand old party.
The youth wing had come under severe criticism for not coming to the aid of the parent party when it was fighting one of the most difficult elections in 2014. The general refrain of senior Congress leaders has been that the youth wing is full of people who prefer armchair politics and shy away from agitations and the heat and dust of a campaign.
In a fresh circular to all state units, Amarinder Singh Raja Brar, Youth Congress president, has asked them to send their respective reports to the headquarters with pictures of the protests and the subsequent media coverage.