Burhan Wani: The new face of Kashmiri militancy in virtual world
Aug 19, 2015 01:19 AM IST
Burhan Wani is the new face of Kashmiri militancy in the virtual world, a top Hizbul Mujahideen commander whose ultimate goal is to "unfurl the flag of Islam on Delhi's Red Fort".
Some years ago, Burhan Wani made his parents proud with more than 90% marks in his Class 8 exam. Now at 21, he carries a reward of Rs 10 lakh on his head.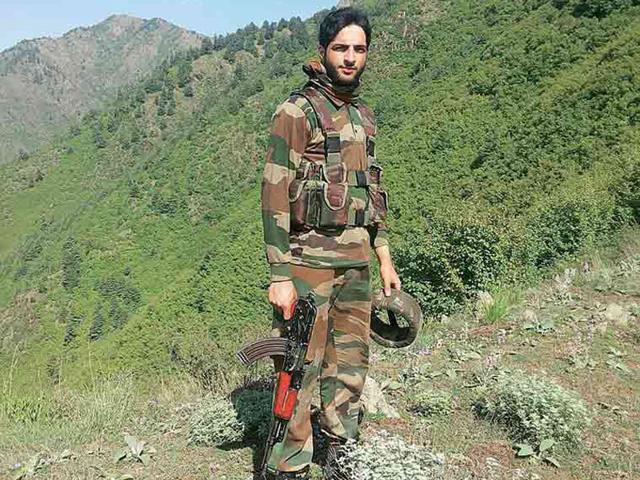 Meet the new face of Kashmiri militancy, a top Hizbul Mujahideen commander whose ultimate goal is to "unfurl the flag of Islam on Delhi's Red Fort".
Stay tuned with breaking news on HT Channel on Facebook.
Join Now
Much like the Islamic State, which is using social media for recruitment and giving governments absolute fits, Wani is the star of jihadi videos where he persuades young Kashmiris to join the "holy war" with the "promise of a fulfilled life hereafter".
Clad in western casuals, a clean-shaven Wani addresses in chaste Kashmiri the troubled Valley's youth through video clips or audio messages.
Adept at working the social media, he tells his followers in an audio clip how proud he is that his name is in the hearts of the youth, especially those "fighting against India". A new video, which has gone viral, shows him embracing an armed militant.
Police are aware of Wani's jihadi propaganda and have moved court to block Facebook pages glorifying militants.
"He has the gift of the gab. He must have recruited at least 30 young boys from South Kashmir. Some of them have been killed but many are still active," says an officer.
"He started using the social media at 16. Pictures of him in full battle fatigue and rifles went viral many years ago. Facebook and WhatsApp has immense reach and when you have a young, good-looking man inviting you for jihad, it does make an impact."
Known as a top motivator and recruiter in the Valley, Wani is from the latest breed of educated youth to join militancy after the 2010 street agitations.
Some say the bright student, budding cricketer and son of a school headmaster took to militancy after security forces brutally assaulted his brother, Khalid, during the 2010 unrest. "Some policemen stopped the brothers, then teenagers, and one of them pounced on Khalid to draw sadistic pleasure from scaring the boys. The shock knocked out Khalid," a family friend says.
In early 2015, Khalid was killed when he was on his way to meet Wani in a Hijbul hideout in the forests.
Wani, who dropped out just 10 days before his Class 10 board exams, seldom actively takes part in militant strikes, but is the brain behind many.
What worries the security agencies is that those motivated by Wani are educated youth, who can prove extremely dangerous.