Served warm: How Vikas Khanna earned Modi's praise, made him proud
Sep 25, 2015 07:25 PM IST
At the end of it, Prime Minister Narendra Modi hugged Chef Vikas Khanna and said: "You have made me very proud."
At the end of it, Prime Minister Narendra Modi hugged Chef Vikas Khanna and said: "You have made me very proud."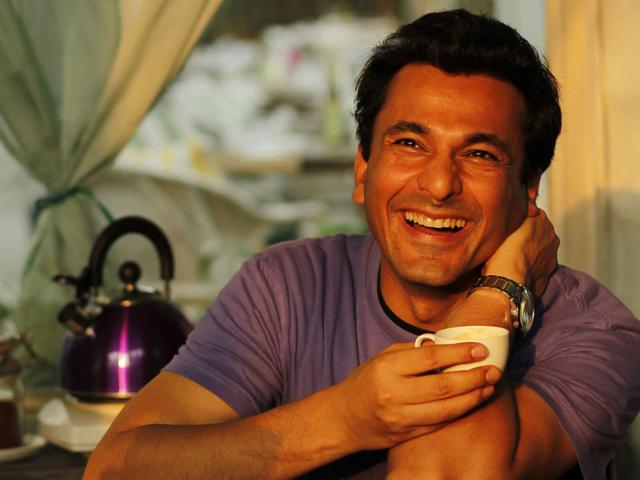 Khanna heard him clearly, but his mind was racing. "I must make mamma talk to the PM" was all he could think. Mamma -- Khanna's mother, who lives in Amritsar – had been sending him wishes, every half an hour. Most of them said "my wishes are with you" and "the entire country is praying for you".
The occasion was such. The Prime Minister was hosting a dinner for some of the world's biggest CEOs at the Waldorf Astoria in New York. And Chef Vikas Khanna was the man in charge.
All of it seemed to have gone well. Actually, very well. One of the CEOs told Khanna it was a "brutal dinner". Seeing Khanna's perplexed look, the CEO explained: "The dishes looked like paintings; it was difficult to cut them up."
The Prime Minister seemed happy. And Khanna took the opportunity to dial his mother's phone in Amritsar. But she wouldn't take the call.
"I became very emotional when the PM hugged me. I am an emotional fool," Khanna, who spoke to HT just after the dinner had ended, said over the phone, in a voice choked with emotion and exhaustion in equal parts. "But mamma did not take the call."
His mother had gone out for her morning walk and left the phone behind.
Some day, he hopes, his mother will get a chance to talk to the Prime Minister and hear him say that Khanna had made the country proud. For a lot of the dishes Khanna is known for and served at the dinner could be traced to his mother.
To his mother and to millions of other people who have the varied cuisine of India evolve over the centuries.
"It was not my dinner; it was done by all the other people... Thousands of people... Thousands of years... The whole cuisine was given birth by them, I just dressed things up," said Khanna.
That's modest, but in some way close to the truth. The dishes were taken from Khanna's book, Utsav, a 1,200-page, 15-kg tome that brings together dishes of 26 festivals and 50 ceremonies from different parts of the country. The book took 12 years to write. And the best of it was showcased in just one night, at the Prime Minister's dinner with the CEOs.
No wonder, Khanna says, he and his team did not step out of their restaurant for 11 days before the big day.