'Gurugram' isn't official yet, but BJP-led Haryana govt doesn't care
Chief minister Manohar Lal Khattar and some of his ministerial colleagues have already started using the new name proposed by the state government for the millennium city, despite the social media firestorm against the move.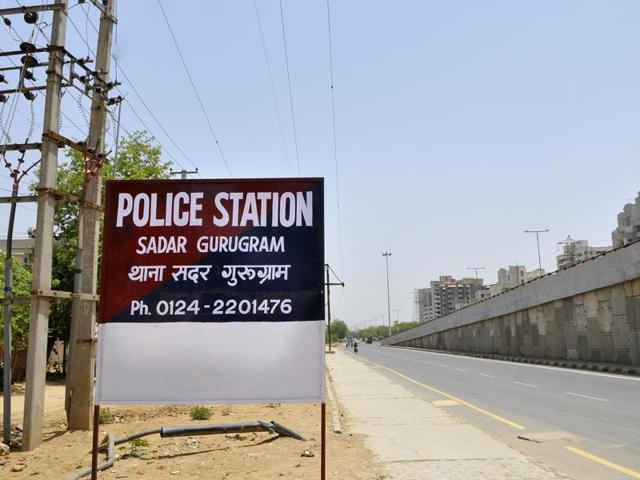 Updated on May 17, 2016 12:14 AM IST
The renaming of Gurgaon to Gurugram is yet to get the nod from the Centre, but Haryana's Bharatiya Janata Party government does not seem to care.
Chief minister Manohar Lal Khattar and some of his colleagues are already using the new name proposed by the state government for the city, despite a social media firestorm against the move.
Khattar and his office frequently refer to Gurgaon as Gurugram on their official Twitter handles – @mlkhattar and @cmohry. Be it an announcement about an agreement to start a pod taxi service, the four-laning of a road or the expansion of the Metro rail, it's all happening in Gurugram as far as the state government is concerned.
Read: Gurgaon to Gurugram debate continues to rage on the web
Several signboards have also been altered.
From public works department minister Rao Narbir Singh to government officials intent on pleasing their political bosses, many use the yet-to-be approved name at meetings and public events. "The growing use of the proposed name even before its formal approval from the Centre is not as per official procedure," a top official said on the condition of anonymity.
While Khattar could not be contacted, BJP leader Jawahar Yadav said there was nothing wrong with what the chief minister and the others in his cabinet were doing.
"They are politicians expressing a popular sentiment. We have been calling the city Gurugram for a long time now," said Yadav, who was the chief minister's officer on special duty.
Read: Ahmedabad to Karnavati? RSS wants name change for more Indian cities
Last month, the state government cited representations from various forums and organisations to rename Gurgaon as Gurugram and Mewat as Nuh.
"Gurgaon derived its name from Guru Dronacharya, the tutor of the Pandavas. The village, which was gifted to Guru Drona by the Pandavas, came to be known as Guru ka Gram. It got distorted with time to become Gurgaon," an official spokesman stated while announcing the initiative to rename the city. The state government then sent a letter to the Union ministry of home affairs for permission to change the names of the two districts.
Government rules say any change in the names of villages, towns and districts can only be made with the Union home ministry's approval.
The central ministry, according to a letter sent by the Centre to all states on April 11, 2005, is of the view that changing the names of places should be discouraged as far as possible. "No change should be agreed to unless there are compelling reasons to justify it," it reads.
Close Story
Personalise your news feed. Follow trending topics