In a twist, NIA to probe witness' disappearance in Malegaon case
The NIA suspects that Patidar was "made to disappear" as he was witness to a crucial recovery with regard to Lt Col Prasad Purohit, one of the key accused in the Malegaon blast case. The agency sleuths suspect that Patidar may no longer be alive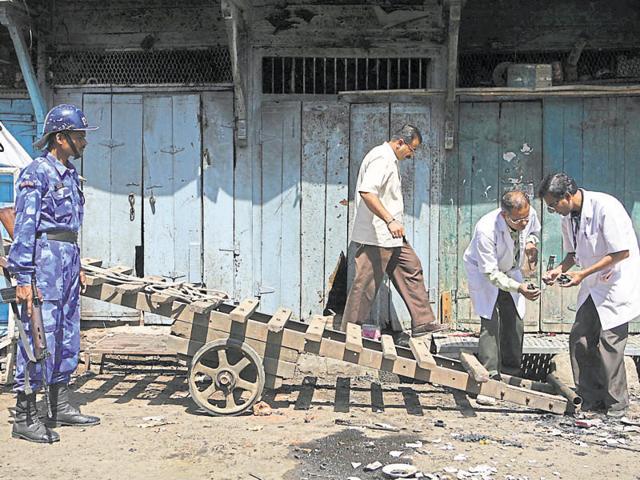 Updated on Jan 19, 2016 01:20 AM IST
In a twist in the 2008 Malegaon blast case, the Centre has agreed to hand over reins of the investigation into the disappearance of key witness Dilip Patidar to the National Investigation Agency (NIA), sources told HT.
The NIA is already probing the blast that killed four people on September 29, 2008, in Maharashtra's Malegaon town.
"The NIA suspects that Patidar's disappearance is linked with a key recovery in the Malegaon blast case...Therefore, the NIA requested for transfer of the probe into Patidar's disappearance to it," said a senior home ministry official.
According to sources, the NIA suspects that Patidar was "made to disappear" as he was witness to a crucial recovery with regard to Lt Col Prasad Purohit, one of the key accused in the case. The agency sleuths suspect that Patidar may no longer be alive.
Patidar was initially picked up the Maharashtra Anti-Terror Squad, which was originally investigating the blast, on November 10, 2008, from his rented accommodation in Indore. The Indore house had been rented from the brother of one Ramchandra Kalsangra, an alleged Hindu extremist who is wanted in around half a dozen terror cases and is absconding.
In its probe, the CBI found that Patidar was taken to Mumbai by the ATS personnel and he remained in their custody for 10 days. The ATS claimed before the CBI that Patidar was allowed to return to Indore on November 21 but he never reached there. He has since been untraceable.
Meanwhile, Malegaon blast accused lieutenant colonel Prasad Shrikant Purohit on Monday approached the Bombay high court seeking bail in the case. Purohit, who has been in custody since his arrest seven years ago, claimed that he has an "indefensible" right to bail.
Close Story