JD(U) MLA accused of misbehaviour arrested, bailed
Suspended JD(U) MLA Sarfaraz Alam was booked for allegedly abusing a couple inside Rajdhani Express.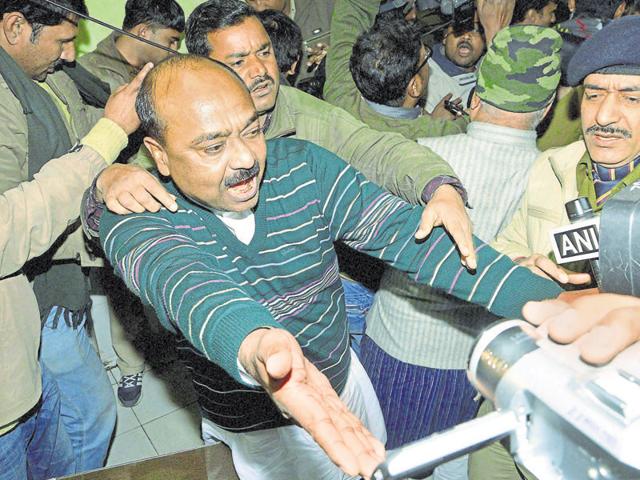 Published on Jan 25, 2016 12:51 AM IST
JD(U) Jokhihat MLA Sarfaraz Alam was on Sunday arrested by rail police after interrogation, a day after he was suspended from the party.
However, Alam was granted bail soon after his arrest.
Alam was accused of indecent behaviour with a couple aboard the Guwahati-New Delhi Rajdhani Express on January 17.
Superintendent of rail police (Patna) PN Mishra confirmed the arrest, saying, "The charges against him were found to be true," he added.
Alam was booked under various 'bailable' sections. A four-member team was earlier sent to Delhi from Patna to register a formal complaint. The team recorded the statement of the Delhi-based couple and Alam's co-passengers — Inderpal Singh Bedi and his wife — and other witnesses. Although Alam had earlier denied having boarded the train, he admitted to it during interrogation. However, he still denied having resorted to any indecent behaviour.
The strong action against the ruling party MLA was much expected after chief minister Nitish Kumar said on Friday, "No person, high or mighty in the JD(U) or any other party, would be spared and law would take its own course in all such cases irrespective of status and clout."
"Be it MP or MLA, nobody is bigger than the law. Those who are in public gaze should act with much responsibility. The police has freedom to act lawfully against those breaking law," he said. RJD chief Lalu Prasad was also quick to disapprove of Alam's behaviour.
Close Story
Personalise your news feed. Follow trending topics