Live: Pak ex-PM visited my house after father's death in 2008: Headley
Mar 25, 2016 12:07 PM IST
Pakistani-American terrorist David Headley said before a Mumbai court on Friday he had arranged a fund-raising programme for the Shiv Sena in the US and had disclosed this to Lashkar-e-Taiba.
Pakistani-American terrorist David Coleman Headley told a Mumbai court on Friday that he joined the terror group Lashkar-e-Taiba to "take revenge" for a bombing at his school in December 1971 "by Indian planes."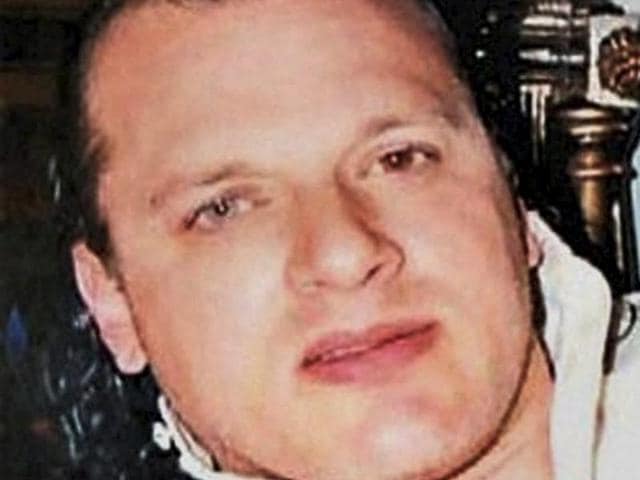 He was being cross-examined for the third day on Monday:
On Thursday, Headley told the court the LeT wanted to eliminate Shiv Sena chief Bal Thackeray but the person who was assigned the job to kill him was "arrested".
Read: LeT hitman sent to kill Bal Thackeray was arrested but escaped: Headley
The 55-year-old, who has turned approver in the 26/11 Mumbai terror attacks case, is being cross-examined by Abdul Wahab Khan, the lawyer of Abu Jundal, an alleged key plotter of the 2008 Mumbai terror attacks, via a video link from the US.
Headley also told the court he had visited the Sena Bhavan twice. He, however, did not specify the year for the same.
"We (LeT) wanted to target the chief of Shiv Sena...His name was Bal Thackeray. LeT wanted to kill him wherever a chance arose. I knew that Bal Thackeray was the head of Shiv Sena. I have no first-hand knowledge but I think an attempt was made by LeT to kill Bal Thackeray," he said.
"I don't know how this attempt was made. I think the person (who was sent to kill Thackeray) was arrested but he managed to escape from police custody. I don't have first-hand knowledge about this though," he said.
Headley, convicted in the US for his role in 26/11 Mumbai attacks, also told special judge G A Sanap, who is hearing the 26/11 terror case against Jundal in a sessions court here, that he does not know who else was a target of LeT apart from Thackeray.
When asked by Khan as to how much money he had spent on his visit and reconnaissance in India prior to 26/11 attacks, Headley said, "I am not sure... Many lakhs were spent by me not as high as Rs 30-40 lakhs but much much less. It is correct that ISI spent this money but it is not correct that I demanded the money from them."
Headley said that after the 26/11 attacks, when he had come to India again (in March 2009) at the behest of al Qaeda to carry out further attacks, its leader Illiyas Kashmiri gave him about Pakistani rupees one lakh.
He claimed while LeT came under the scanner of international community after the November 26, 2008 attacks, it was not correct to say that LeT became "soft" towards India.
"I think they (LeT) became soft about Denmark (Mickie mouse project) but not India. After the Denmark issue (LeT backing out from attacking Denmark) I went to Al-Qaeda, as LeT had become soft," Headley told the court.