Medical Council makes doctors of those it once rejected
Feb 24, 2016 06:31 PM IST
The Medical Council of India (MCI) is certifying even those MBBS students who pass out from colleges that have been declared unfit to impart medical education.
The Medical Council of India (MCI) is certifying even those MBBS students who pass out from colleges that have been declared unfit to impart medical education.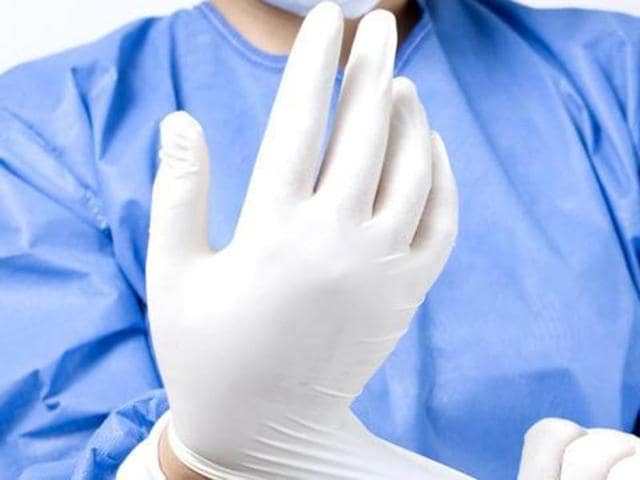 There are dozens of such newly-opened colleges across the country in which about 10,000 medical students are studying for their MBBS degree despite an acute shortage even the basic facilities.
For example, the MCI found that there was a 99% shortage of resident doctors, 57% deficiency of teaching faculty, an absence of major operation on the day of the assessment, bed occupancy of only 10.36%, no patients in the ICU of the NRI Institute of Medical Sciences in Visakhapatnam.
The MCI conducts such inspections to check whether it can renew the persmission to institutes to admit fresh batches of students. And the system to recognise medical colleges is very skewed. A newly-opened institute is granted recognition after it has been inspected by MCI for the fourth time and its facilities are found up to the mark even if it failed in the first three inspections.
If an institute is declared unfit by the medical education regulator, the state government, as per legal provisions, should take over the institute. It should either create facilities for the students or ensure that they are shifted to other recognised colleges.
"We are strictly following the provisions of the Indian Medical Council Act, 1956. Unless the state governments close down the colleges which have been declined renewal of permission to admit fresh batches, MCI can't allow shifting of students to other colleges. State governments must take quick steps in the interest of students," MCI secretary Dr Reena Nayyar said.
The quality of the medical education and training imparted by such institutes to its students is open to questions. Legal provisions in India make the opening and running of such medical colleges possible. And, the nexus between promoters of private medical colleges and some state governments adds to the problem.
However, though the MCI has always recommended to the central government that admissions to such colleges should be stopped and despite the Centre accepting their suggestions, state governments are slow to act and shut down the institutes.
"The medical education regulator, ie MCI, is fully aware of the deficiencies in the colleges. Not only that, it officially informs the central and state governments that a particular college is completely unfit for medical education. Despite that, lack of timely action in the matter is not only producing 'half-baked' doctors for the society but also causing grave injustice to the students," a medical expert said.
Read more: 'My dreams are shattered... who should I blame?'
What complicates the matter further is the MCI's insistence to first shut down the college which failed in its inspection and then give an approval for shifting its students to other colleges.
More than 40 to 50 batches of students are studying medicine in colleges which have failed to get the MCI nod for admitting students for the second, third and fourth batches.
According to an MCI figure, there 29 medical colleges were refused renewal of permission to admit fresh batches in 2015-2016. Some of them have only one batch of students while others have two or three batches. In 2014-15, the number of such colleges was 21.
Read more: What should govt do to save careers many medical students?
For instance, Government Medical College, Bettiah, West Champaran, Bihar, which already has three batches of students (100 in each batch), was not granted permission to admit students for the next batch in 2015-16 due to lack of even the bare minimum requirements of infrastructure and facilities.
The other such colleges are Viswabharathi Medical College (Kurnool), Lord Buddha Koshi Medical College and Hospital (Saharsa), Gold Field Institute of Medical Sciences & Research, (Faridabad), Srinivas Institute of Medical Research Centre (Srinivasnagar), The Oxford Medical College, Hospital & Research Centre, (Bengaluru).
The situation is equally grim in many recognised colleges in which extension of seats was allowed for the initial batches, but which failed to create faculty, residents and clinical materials for the successive years as the batch progressed.
"If a student passes out from a recognised college, we have to register him as a doctor. These 'unfit' colleges get their students shifted in other recognised colleges in the fourth year. Ideally, it should happen in the same year when the college fails to get permission for renewal," a senior MCI official, who did not wish to be named, said.
Even though the MCI has refused to allow them to increase their intake, it will have to register all the candidates who will graduate from these colleges.
"MCI cannot refuse to register them because ultimately they are passing out from a recognised college. It doesn't matter in which colleges and under what facilities students have completed their second or third year," the official added.