Nirmala slams Akhilesh, says beef exports already banned
Updated on Oct 03, 2015 01:19 AM IST
As a blame game continues between BJP and Samajwadi Party in Uttar Pradesh after a 50-year-old man was lynched by a 200-strong mob following rumours that he and his family had eaten beef, Yadav on Friday accused the ruling part at Centre of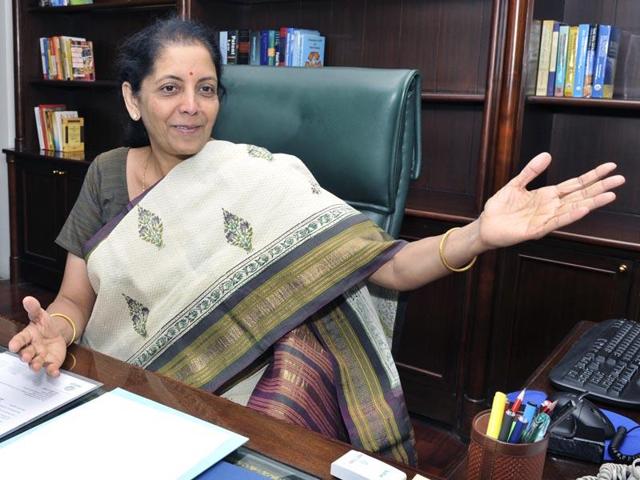 As UP chief minister Akhilesh Yadav dared the central government to ban beef exports, commerce minister Nirmala Sitharaman on Friday said such exports including of cow and calf meat are already prohibited.
As a blame game continues between BJP and Samajwadi Party in Uttar Pradesh after a 50-year-old man was lynched by a 200-strong mob following rumours that he and his family had eaten beef, Yadav on Friday accused the ruling part at Centre of disturbing secular ethos and dared it to ban beef exports.
Cow slaughter is banned in Uttar Pradesh. Reacting to Yadav's comments, Sitharaman said in a series of tweets that the UP Chief Minister should know that "the export of beef (meat of cow, oxen and calf) is prohibited" as per Meat Export Policy of the Government of India.
Amid the outrage over lynching of the man in UP's Dadri town after villagers accused him and his family of consuming beef, the chief minister said that "our religion and our country" allow people to live the way they want and respect their rights.
Read: Akhilesh, Owaisi, Sharma join Dadri slugfest: What they said
"They want to rake up such issues. These forces talked about pink revolution. We will say today - you are in government now, so ban beef exports. You should build support for banning their export," Yadav said in an apparent reference to Modi, who had in the run-up to last Lok Sabha elections attacked the then UPA government over meat exports, saying it was encouraging "pink revolution".
Responding to Yadav's comments, Sitharaman said that preservation of cattle or enacting law on cow slaughter does not fall under the purview of the central government.
The bone in meat, caracas of buffalo (both male and female) is also prohibited from exports, she added.
"Only boneless meat of buffalo, male & female (NOT beef) & meat of goat & sheep is permitted to be exported, subject to provisions specified in Gazette Notifications on raw meat," the minister said in her tweets.
India is the largest buffalo meat exporting country globally and the quantity of meat exported from India has been increasing over the years and so has been the number of target countries for such exports.
Sitharaman said that as per the distribution of Sitharaman said that as per the distribution of legislative powers between Union of India and states, preservation of cattle is the matter on which the state legislatures have the exclusive powers to legislate.
As per the government's Foreign Trade Policy, each consignment must be accompanied by a certificate from the competent authority that the meat has been derived from buffaloes unfit for mulching and breeding, the minister said.
It is also mandatory for exporters to subject meat and meat products to anti-mortem and post-mortem examinations, she added.
She further said that the exporters need to certify that the raw material have been sourced exclusively from Agricultural and Processed Food Products Export Development Authority (APEDA) registered integrated abattoir or APEDA registered meat processing plant.
Read
'Why is Modi silent?' Rivals criticise PM over Dadri lynching