Police constable who hanged Kasab picked for Yakub's execution
Updated on Jul 30, 2015 07:42 AM IST
A constable who executed 26/11 attacks terrorist Ajmal Kasab at Pune's Yerawada jail in 2012 will be the hangman for Yakub Memon while the rope has been sourced from outside, jail officials revealed.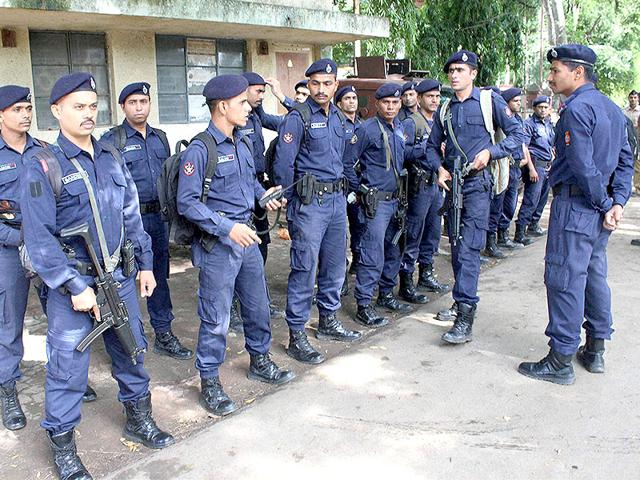 Hindustan Times |
, Nagpur
Pradip Kumar Maitra
Nagpur's central jail was ready with a rope and hangman for Yakub Memon as the 1993 Mumbai blasts convict explored all legal options to escape the noose, authorities said on Wednesday.
A constable who executed 26/11 Mumbai attacks terrorist Ajmal Kasab at Pune's Yerawada jail in 2012 would be the hangman for Memon while the rope had been sourced from outside, jail officials revealed.
Memon was slated to hang on Thursday, his 53rd birthday, after he was sentenced to death for the dozen explosions that ripped through India's financial capital, killing 257 people at separate landmarks and leaving more than 700 injured.
Read:In pics | Yakub Memon's execution: Here's how the events unfolded
Secret mission brought Memon family from Sharjah: Documents
Mock hangings were conducted by the constable, assisted by two others, over the past one week following the jail manual.
"This arrangement was made as nowadays it is very difficult to find an official hangman," said a jail official, who did not wish to be named.
According to authorities, Memon was to be executed at 7am on Thursday and his body could be handed over to his relatives for burial if they gave an undertaking that they would not use the remains for protests or demonstrations of any kind.
Prohibitory orders were issued in the area and the prison turned into a virtual fortress with policemen brandishing AK-47 guns, quick response teams, anti-landmine vehicles and paramilitary forces deployed in the vicinity. Media personnel who had gathered to cover the event were virtually driven away.
Memon's brother Suleiman and his lawyers met jail authorities and spent around three hours to complete last-minute formalities. The convict's wife, Raheen, was expected to reach on Thursday morning.
The convict was to be hanged a few metres away from his high-security cell at the execution yard, which was refurbished by the PWD. The state government spent an estimated Rs 22 lakh on the whole process, including security arrangements.
Additional director general of police (prisons) Meera Borwankar flew in to Nagpur from Pune to review the situation at the jail and was staying back to monitor the execution.
The previous execution at Nagpur jail was carried out in 1984, when two brothers from Amravati were hanged for murder.
Read:
President Pranab rejects mercy plea, Yakub exhausts all legal options
Police constable who hanged Kasab picked for Yakub's execution
Close Story
Personalise your news feed. Follow trending topics