SC was wrong on Section 377, but now there's hope
The political class seems so far behind the people and their aspirations that one wonders at the twists and turns our great Republic is taking as it walks through the temple of democracy.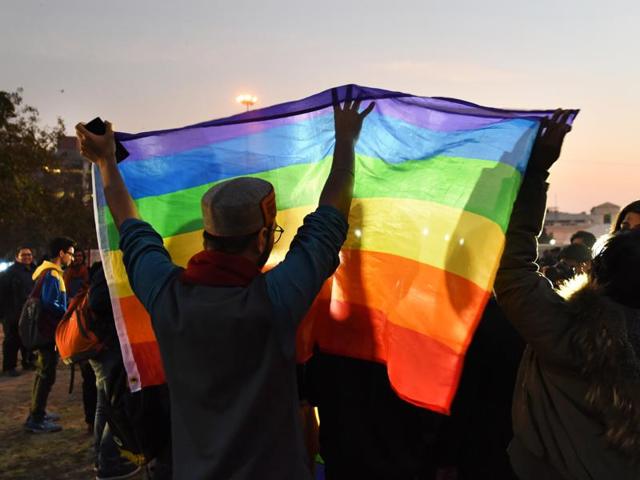 Updated on Feb 03, 2016 05:40 PM IST
Hindustan Times |
, Mumbai
Ashok Row Kavi
The doors to the Temple of Justice have squeaked open slightly to the most recent of minorities identified in India; sexual minorities that come under what is called the SOGI umbrella (Sexual Orientation and Gender Identity). It is this sexual minority -- which cuts across creed, community and culture all over the planet -- that the Organisation of Islamic Countries (OIC) lamented at the United Nations as "something we do not recognise". Discussions at the global forum on the possible protection for the LGBT community were subsequently defeated by a combination of conservative, mostly right-wing, ultra-religious alliances of the OIC, the Vatican and countries as varied as India and China.
Read more: Activists celebrate as SC decides to revisit Section 377
Following all this is Tuesday's incredible decision of the Supreme Court to re-open the debate on the anti-sodomy statute, Section 377 of the IPC, slapped onto colonial India in 1860 because the British just could not penetrate the innards of the tottering Mughal empire centered in the Red Fort where practically the whole bureaucracy of Bahadur Shah Zafar was in the firm grip of hijras/kinnars. They had to be marginalised before the British could finally destroy what remained of the effete emperor's skeletal empire.
And what exactly are we gay men and transgender, called all sorts of derisive and sometimes affectionate synonyms, fighting? It's that momentous Supreme Court judgment in December 2013, which turned us back into common felons.
Read more: SC's stance on gay sex legalisation: Twitterati give mixed response
Well, what Justice Singhvi and company did was without showing due diligence, firstly kicked the ball smack into the most unruly, uneducated and callous Lok Sabha we have had for a long time. The chance that section 377, a long standing statute in the Indian Penal Code, would be amended by Parliament was like expecting to grow a coconut palm in the Himalayan foothills. The curative petition therefore makes the following contentions.
The Supreme Court bench was "in patent error of law since there is no intelligent differentia…no yardstick or measure to distinguish 'carnal intercourse in the ordinary course' from carnal intercourse against the order of nature".
In fact, it is amazing that the whole set of sexual practices "against the order of nature" have not been classified or categorised by the Supreme Court. What is worse is that the judges did not bother to take on board a whole series of petitions of 13 senior psychiatrists, psychologists, counselors and mental health professionals (some of the names are of national and international repute). Their submissions given in writing find "no mention, refer to or even deal with their submissions". This was shocking.
In other words, the Supreme Court bench did not bother to look at evidence from experts that same-sex desire was not a deviant behavior and definitely "not a mental disorder".
To make matters worse, the judgment states that "only 200 prosecutions over 150 years cannot be a sound basis for testing the vires of Section 377" which somehow allots a "numerical requirement for the protection" of fundamental rights of its LGBT citizens calling them miniscule minorities whereas "even minorities of one are entitled to full protection".
Of course, there was that niggling factoid that how could Section 377 be in alignment with our Constitution when it was enacted in 1860, long before our Constitution was even born. The judges were actually trying a retrofit an old law. The curative petition puts it rather nicely, "Section 377 would not have been presumed to be constitutional since at the time of its enactment, the legislating authority (the angrez) had no knowledge of fundamental rights or other limitations on its power". That sentence alone slaughters the alleged constitutionality of Section 377.
It's like asking your daughter to wear her grandma's ghagra that's totally out of date, not to say ill-fitting, misshapen and ghastly to look at.
Watch | Shashi Tharoor says SC's move on Section 377 is positive development
Of course, wherever Section 377 denied the right to privacy and dignity guaranteed by Article 21 is openly seen to be given a go-bye under the cover of "very few prosecutions" under this Section. Which by itself is in error of judgment as it does not give us any compelling state interest to denial of those rights under Article 21.
It is with such logical and detailed arguments that the eight petitioners have returned to ask for a remedy through the curative petition that was filed on the February 2, 2016. The happy observation is that justice Singhvi and his bench have not encouraged any bogus standard of "public morality" that is being espoused by all the conservative religious establishment; all the religious groups now ranged against the SOGI minorities must be told that we – and the judiciary – have left them far behind, which is a most happy development.
Chief Justice TS Thakur has wisely pinpointed the touchstone of the Constitution as the site for determining the validity and standing of this archaic statute. Even as the world looks on with great interest, India and its huge rainbow set of SOGI-LGBT communities will be battling a British-era law that seeks to enter their bedrooms, denying us privacy and dignity while policing our very sexuality. The five members who will form the bench will be eagerly analysed and watched with a hawk's eye.
But the horizon looks rosy and the long fight looks like coming to a truly amazing end.
The political class seems so far behind the people and their aspirations that one wonders at the twists and turns our great Republic is taking as it walks through the temple of democracy.
(The writer is the founder chairman of Humsafar Trust and editor of Bombay Dost. Views expressed are personal)
Close Story