Seer blames honeymooning couples, picnic-goers for Kedarnath floods
Swami Swaroopanand Saraswati, the Shankaracharya of Dwaraka-Sharda Peeth, on Tuesday blamed honeymooners and picnic-goers for the 2013 Kedarnath flash floods that killed over 5,000 pilgrims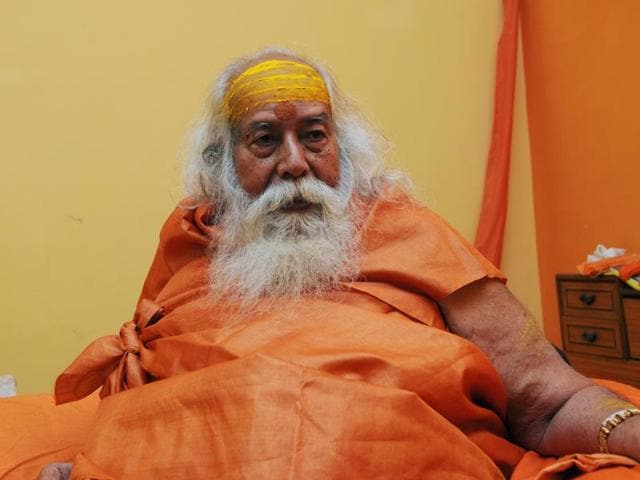 Updated on Apr 13, 2016 04:44 PM IST
Swami Swaroopanand Saraswati, the Shankaracharya of Dwaraka-Sharda Peeth, on Tuesday blamed honeymooners and picnic-goers for the 2013 Kedarnath flash floods that killed over 5,000 pilgrims.
He warned that the trend of "polluting the environment" of sacred Hindu places could lead to another disaster. "People coming from different parts of the country to holy places of Devbhoomi (Uttarakhand) for enjoyment, picnic and honeymoon led to the Kedarnath disaster. Similar incidents could happen if unholy activities are not stopped," he said.
On Monday, the 94-year-old said that there will be an increase in incidents of rapes and harassment against women after they were allowed to worship in the inner sanctum of the Shani Shingnapur temple in Maharashtra's Ahmednagar district.
Meanwhile, Union minister M Venkaiah Naidu on Tuesday said he "disagreed" with the seer's Shani comments.
"Politely disagree with the views expressed by Swami Swaroopananda ji about women's entry in Shani Shingnapur temple will bring ill luck to them and give rise to crimes against them; and attributing drought situation in Maharashtra to Shirdi Saibaba worship," he said on Twitter.
(With inputs from PTI)
Close Story