Teachers' association demands CBI probe into violence at AMU campus
Published on Apr 25, 2016 03:20 PM IST
Aligarh Muslim University Teachers' Association (AMUTA) has demanded a CBI probe into Saturday's campus violence which led to the death of two youths in cross firing between rival gangs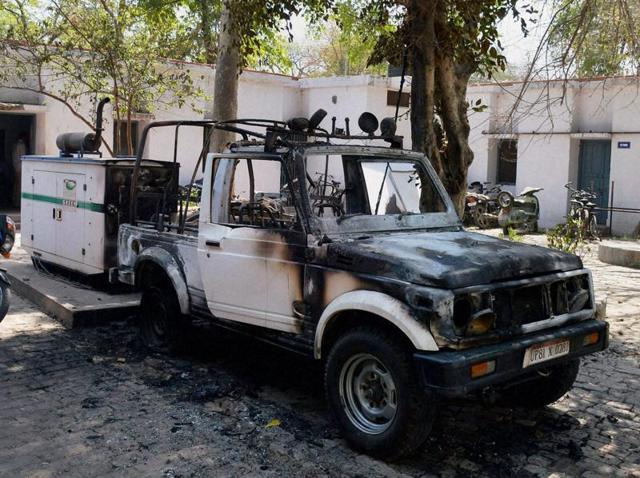 Aligarh Muslim University Teachers' Association (AMUTA) has demanded a CBI probe into Saturday's campus violence which led to the death of two youths in cross firing between rival gangs.
At an emergency meeting of the executive committee of AMUTA, a resolution was passed stating that unauthorised occupants in different hostels of the University were acting with impunity only because they were getting "patronage from some sections of the University administration".
The resolution further states that only a CBI probe would "reveal the sponsors and financers" of this conspiracy which led to such large scale violence.
The resolution stated that the present crisis on the campus was a result of a "power struggle" within the university administration for peddling favours and obliging favourites within the campus.
Speaking to reporters, AMUTA secretary Mustafa Zaidi said the violent outburst is a fallout of the accumulated mishandling caused by "gross violation of norms and procedures" by the university administration in recent years.
A major gunbattle between rival groups on the campus of AMU claimed two lives including that of a rusticated student and another youth who happened to be present at the campus in connection with an admission test.
The authorities had to deploy Rapid Action Force and order a "major clean-up" operation in AMU hostels.
Personalise your news feed. Follow trending topics