Two Indian sailors killed as ship catches fire off Yemen
The injured people have been admitted to a hospital at Salalah in Oman, external affairs minister Sushma Swaraj says in a tweet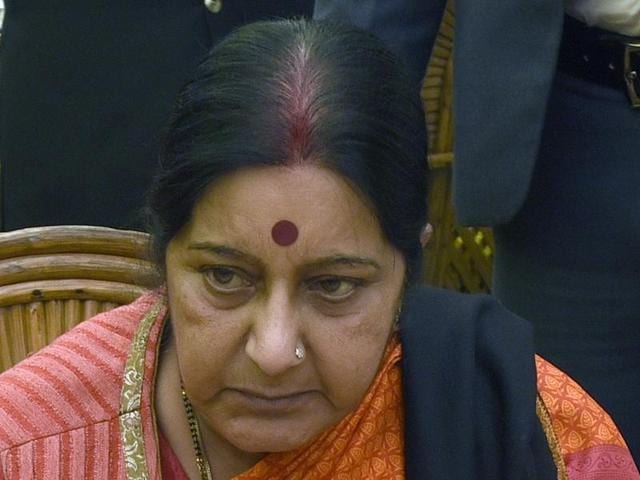 Updated on Mar 07, 2016 01:30 PM IST
Two Indian sailors were killed and three others injured when an Oman-based shipping vessel caught fire off the Yemen shore, external affairs minister Sushma Swaraj tweeted on Monday.
The minister identified the deceased as Mahesh Kumar Rajagopal and Deepu Lathika Mohan. The injured people have been admitted to a hospital in Salalah, Oman, she added.
Tweeting her condolences, Swaraj said that Indian "missions in Djibouti and Oman were providing all possible assistance".
The minister, in another tweet, promised to rescue a Catholic priest from Kerala who was abducted by unidentified gunmen during an attack on an old-age home run by Mother Teresa's Missionaries of Charity on Friday. An Indian nun was among the 16 people reportedly killed in the incident.
Read: 'Islamic State' militants behind Indian priest's abduction in Yemen
"Yemen is a conflict zone. We do not have (an) embassy there. But we will spare no effort to rescue Father Tom Uzhunnalil," Swaraj said.
She said that Sister Sally, another nun from Kerala, was "safe and would be evacuated today itself".
Yemen is in the throes of a civil war between two factions – Houthi forces loyal to former president Ali Abdullah Saleh and the Aden-based government of Abd Rabbuh Mansur Hadi – laying claim to the country's administration. Terror groups such as the Islamic State and the al-Qaeda are also taking advantage of the volatile situation, causing largescale casualties to life and property.
Close Story