Bride dances to Single Rehne De just before wedding, has Instagram hooked
Nov 20, 2018 05:52 PM IST
The quirky pre-wedding dance video makes for a fun watch
The wedding season is upon us and these days, more and more brides are choosing to record special dance videos. Remember the bride who danced to Sia's Cheap Thrills while getting ready for her wedding? Her video won the Internet over and many other brides followed suit and recorded similar videos that also went on to win a lot of love on social media. Adding to all those cool and quirky dance videos is this bride's hatt-ke pre-wedding dance video. Instagram is currently hooked on to this video – and it may have something to do with the bride's request – "Single Rehne De".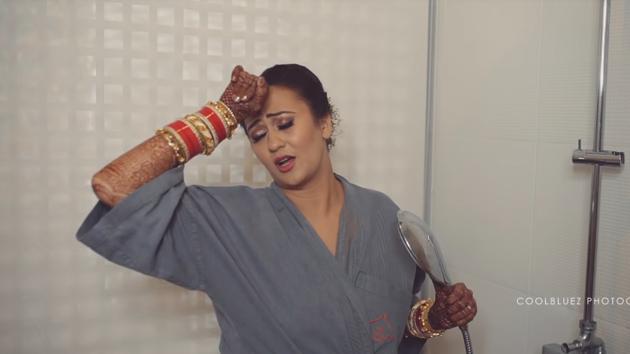 The video has been shared by Coolbluez Photography and was shot in HuaHin, Thailand. It shows bride Niti Pancholi dancing to Kangana Ranaut's Simran song.
Flanked by her friends and family, the bindas bride is seen grooving to the song like a boss. Her insistence on staying single even as she's dressing up for her wedding makes the video a fun watch. Take a look:
The quirky video has won a lot of love on Instagram. Since being shared on November 16, the video has collected over 63,000 views and more than 4,000 'likes'. Several people have posted comments on the video.
"Cool bride," says one Instagram user. "This video is such a lovely one... pretty bride!" says another. Many have even tagged their friends suggesting they try something similar.
"Anything which is unique is liked by people and we try and create unique and innovative things," Surpreet Kaur and Pawandeep Singh from Coolbluez Photography told Hindustan Times. "We are really happy about the positive feedback this video is generating." Click here to watch the longer version of the video.
What do you think about the video?