India's first state-run toll-free helpline for mental illness launched in Jaipur
The helpline, called 'mansanwad' (dialogues about mind), is India's first initiative in a government set-up to tackle such matters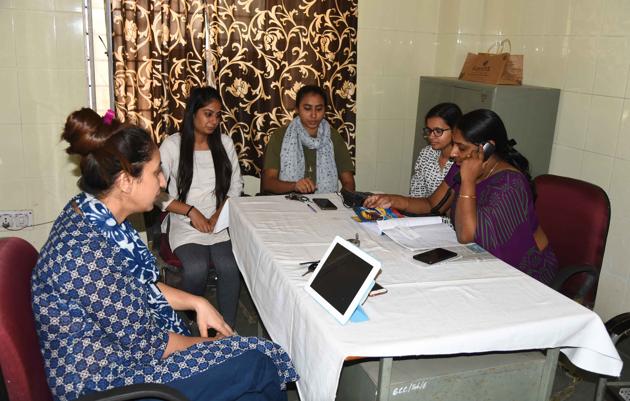 Updated on Nov 01, 2017 07:40 PM IST
Rajasthan capital Jaipur launched its first toll-free helpline number for mental health issues. The helpline, called 'mansanwad' (dialogues about mind), is India's first initiative in a government set-up to tackle such matters.
A few days ago, Ram Khilawan (name changed) of Ajmer called up 1800-1800-018, a toll-free helpline at Jaipur's psychiatric centre, to discuss his wife's behaviour. "She wakes up at 4 a.m. every day and begins cleaning the house. She doesn't allow visitors in the house saying that they will make the house dirty," he told the psychologist over the phone. Khilawan was told that his wife had obsessive compulsive disorder (OCD) and was advised to take her to JLN Medical College.
Psychiatric centre's medical superintendent Dr Pradeep Sharma said the helpline was launched on October 10 on the World Mental Health Day. It works at hospital's outpatient department time, between 9 am and 3 pm. By March 2018, it will start functioning throughout the day," said Dr Sharma.
Clinical psychologist Dr Jaishree Jain said, since the launch, around 100 calls have been logged on the helpline. The calls were mainly about substance abuse, depression, marital discord, panic and suicidal tendency.
"Most of the calls are made by men," said Dr Jain, who is one of the six clinical psychologists running the helpline. Women are either reluctant to discuss their mental problems or they prefer to convey it through their male family members, she added.
Dr Sharma said districts hospitals in the state have mental health experts but there was a plan to have them at community and primary health centres by 2020.
Under the National Mental Health Programme, 600 medical officers will be trained in mental health by April 2018.
Close Story
Personalise your news feed. Follow trending topics