Prabhu Lal Saini asks scientists to develop gluten-free wheat
Gluten-free wheat will help children with celiac disease to consume them.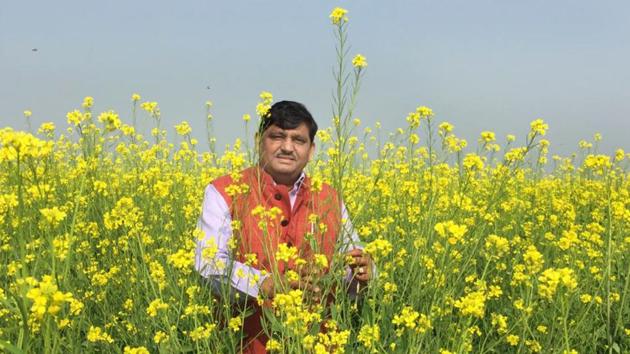 Updated on Jan 11, 2018 06:28 PM IST
Agriculture minister Prabhu Lal Saini has asked agriculture scientists at the Rajasthan Agriculture Research Institute (RARI) in Durgapura to develop gluten-free wheat so that children suffering from celiac disease could also consume them.
Saini, on Thursday, inspected RARI and International Horticulture Innovation and Training Centre at Durgapura and gave necessary directions to the scientists and other officials.
He said celiac disease is increasing in Rajasthan and doctors ask such children not to consume wheat, as it contains gluten. "I have asked agriculture scientists to develop a variety of wheat that is gluten-free and yields are better. I want children suffering from the celiac disease to eat roti like other people," he said.
Celiac Society Rajasthan founder and president ML Chhabra said that there are around 10,000 children suffering from the disease in the state and around one lakh in India. Most of the patients are in north India.
JK Lone Hospital medical superintendent Dr Ashok Gupta said children with celiac disease develop an allergy to gluten, generally found in wheat and barley. As there is no cure for this disease, children have to avoid food items containing wheat, barley and other items containing gluten.
He said that for those suffering from the disease, the body does not absorb gluten which leads to problems such as severe anaemia, stunted growth, inability to gain weight, vitamin A deficiency resulting in night blindness, skin disease etc.
It is to be mentioned that Saini on last Friday had addressed a workshop on agriculture research, innovations and future thrust areas for doubling farmers' income in Rajasthan in which he asked the agriculture scientists to conduct research on traditional varieties of crops and do innovations.
Agriculture minister on Thursday visited RARI of Shri Karn Narendra Agriculture University, Jobner, where the scientists showed him various researches done on wheat, barley and other crops that were growing in the fields.
Close Story
Personalise your news feed. Follow trending topics