Provide accessible healthcare in rural areas, CAG tells Rajasthan govt
The Comptroller and Auditor General India (CAG) has asked the state government to follow the Indian Public Health (IPH) standards to provide adequate number of accessible health centres and infrastructure in rural areas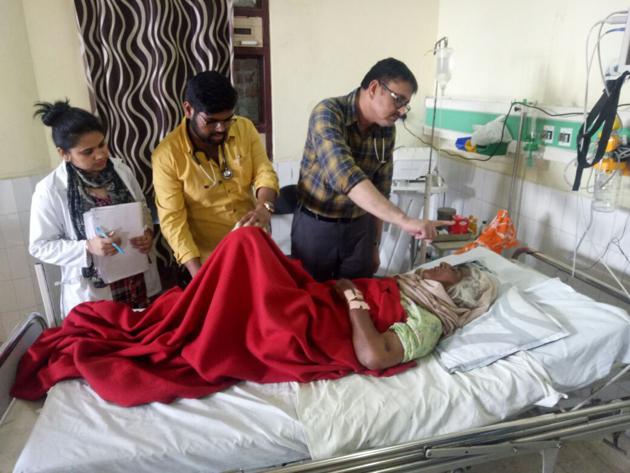 Updated on Apr 01, 2017 08:32 PM IST
The Comptroller and Auditor General India (CAG) has asked the state government to follow the Indian Public Health (IPH) standards to provide adequate number of accessible health centres and infrastructure in rural areas.
The CAG in a report said National Rural Health Mission (NRHM) was aimed to bridge the gaps in the existing capacity of the rural health infrastructure and the central government prescribed IPH standards for availability of public healthcare infrastructure.
As per these standards, lesser number of health centres was provided in the tribal areas as compared to non-tribal areas, it said.
The report said the state government could not provide all the basic infrastructural facilities in 75.77% of rural health centre. Health centres were constructed at inaccessible and uninhabited locations and contracts for construction of building s were awarded to the contractors without ensuring availability of the land.
The report also noted that the requirement of CHCs as per IPH standards in non-tribal areas was 384 against which there were 512, excess by 33.33%, whereas in tribal areas, the requirement of CHCs as per IPH standards was 67 against which there were only 59 shortage by 11.94%.
Similarly, the requirement of PHCs in non-tribal area as per IPH standards was 1536 and available is 1899, excess by 23.63%, while requirement of PHCs in tribal area was 269 and availability is 181, short by 32.71%. The sub centres as per requirement of IPH standards in non-tribal area is 9220 and available is 12971, excess by 40.68% and in tribal areas, the requirement was 1795 and available is 1437 short by 19.94%.
Besides, the report said the non-tribal area had excess health facilities, whereas there were deficiencies of eight community health centres (11.94%), 88 primary health centres (32.71%) and 358 sub centres (19.94%) in tribal areas.
The state government stated that the IPH standards are general and not practical to follow in the state of large geographical area and diversity like Rajasthan.
The CAG found the reply not convincing, as there were inequities in the availability of health infrastructure facilities in tribal areas as compared to non-tribal areas. Further, as regards applicability of IPH standards, State Health Society confirmed that IPH Standards were adopted for implementation of the programme.
Close Story
Personalise your news feed. Follow trending topics