Raj govt to start free email for communication with residents
The Rajasthan government is planning to offer e-mail service to its citizens for official communication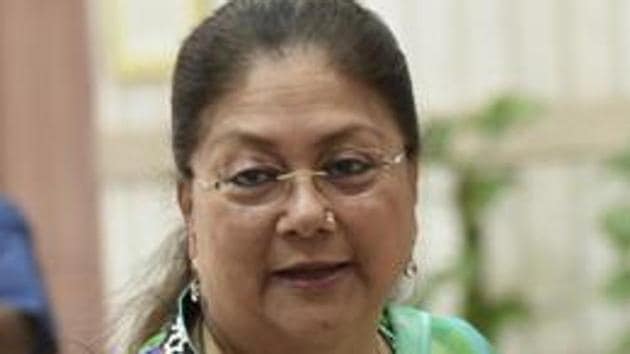 Updated on Aug 17, 2017 09:15 PM IST
Press Trust of India |
, New Delhi
Press Trust of India
The Rajasthan government is planning to offer e-mail service to its citizens for official communication. The proposed facility is meant for beneficiaries of the Bhamashah scheme under which the state provides various benefits and subsidies to people.
"...whenever a resident gets his or her Bhamashah Card, an electronic kitty consisting of his or her Bhamashah enrolment details (eCard), eVault... and a free e-mail account shall be automatically provisioned by a system and notifications of the same shall be sent to the resident on his or her registered mobile number and/or e-mail," a bid document floated by the government said.
The service is expected to be launched by Chief Minister Vasundhara Raje on August 18. It will be first of its kind service launched by a government in the country.
According to the source, the bid has been finalised.
People will be able to register for e-mail ID on the Rajasthan.in website where they will have to link their Bhamashah or Aadhaar identity.
Officials of the Department of Information Technology and Communication declined to comment.
As per the tender document, the free webmail account will be automatically created after authentication of the resident's Bhamashah card or Aadhaar ID.
The state government expects that the initial deployment will host approximately 25 lakh resident mailboxes and will scale up to 2 crore over three years.
The required hardware and operating system will be provided by the state-government's IT arm RajComp Info Services Limited.
Close Story